The Ultimate Guide
to Building a Successful
Student Fundraising Team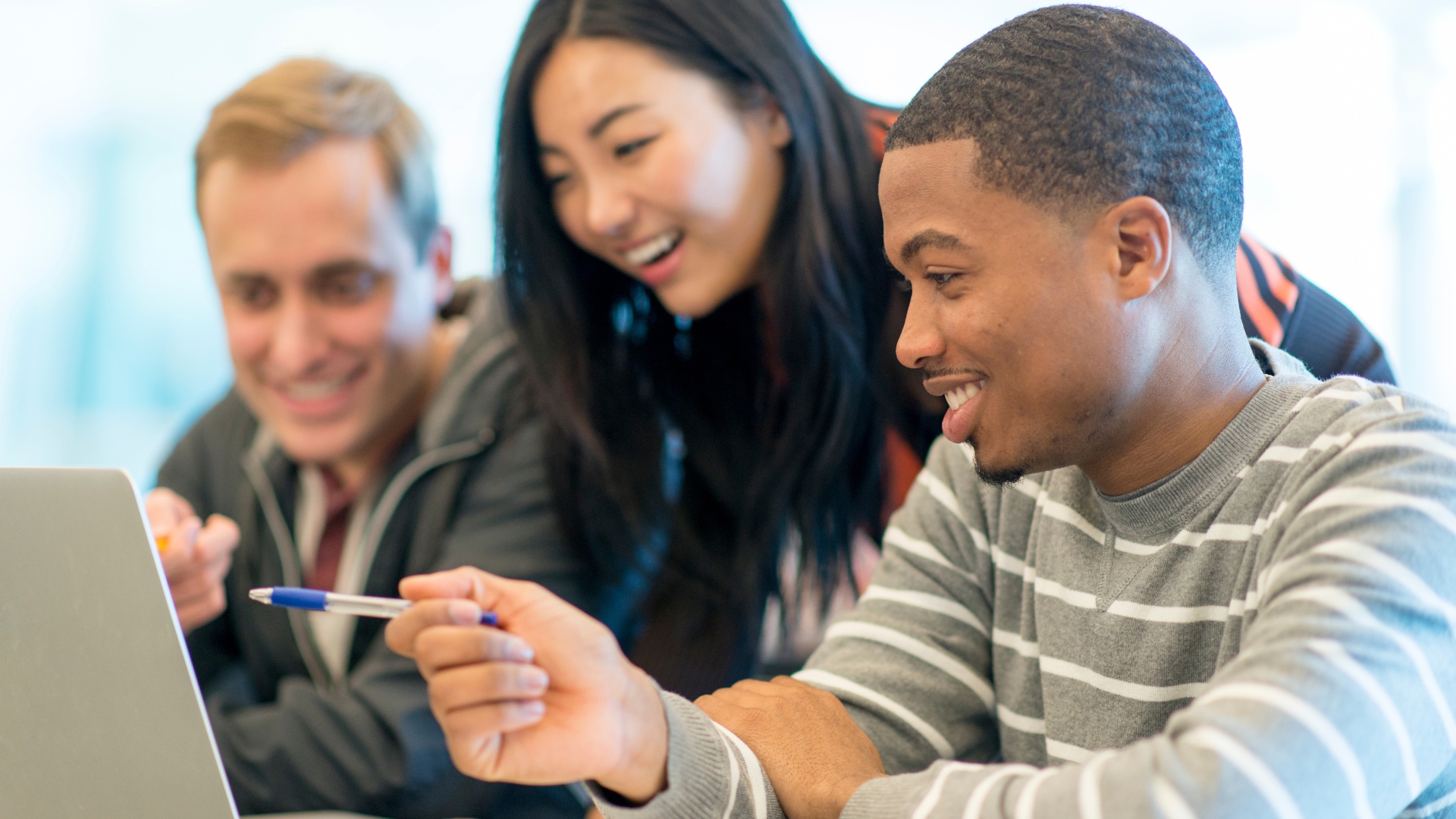 Student employees are the first line of university fundraising. They connect with alumni to build meaningful relationships, ongoing engagement, and inspire donations. So, employing the right students is crucial to the success of your fundraising program.
By sharing their own experiences, student fundraisers provide a unique perspective on the impact of donations and how they're used to improve the lives of students. This valuable insight can encourage giving by showing donors how their gifts may create possibilities and opportunities for the school and its students.
In this ebook, you'll learn best practices for hiring, training, and retaining your student fundraisers, as well as helping them make the most of conversations with donors. All the tips and advice are based on extensive boots-on-the-ground experience and have a proven track record of success.
Let's dive in and see how to build a stellar student fundraiser team that will take your university fundraising efforts to the next level.
Download to Read Later
#1 Hiring: Student Employees as Your Most Valuable Fundraising Asset
The success of your fundraising program is highly dependent on having the right people on your team, and student employees are best equipped to engage alumni in meaningful conversations.
But landing top talent isn't an easy feat. You want to find student fundraisers that can strike the right chord with potential donors and increase the odds of securing a donation. You can't just post a job ad on the campus message board and wait for candidates to start calling.
Before we move on to the actual recruiting and hiring tips, let's first define who your ideal candidate is.
The Anatomy of an Ideal Candidate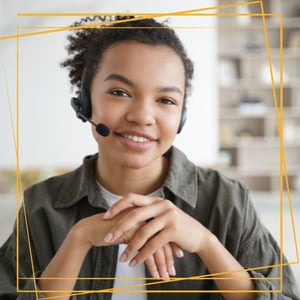 Remember that student fundraisers are practically front-office staff and constituents' first point of contact with your school, meaning they have to be on top of their game. Some key characteristics and skills to look for in candidates are:
Networking Proficiency - They should possess the necessary verbal and networking skills this job requires.
Positive Image Projection

- They need to possess the ability to project a positive image of the university.

Speaking Skills

- They need to have elevated speaking skills that allow them to have more profound and sophisticated conversations with donors.

Genuine Interest

- They should express interest in professional growth and succeeding in the role.
It's critical to design an effective hiring process that will check all those boxes and help you select motivated and proactive candidates willing to learn and contribute to your fundraising program.
The first step is getting the word out about your job vacancy. You'll need to provide all the relevant information about the role's tasks, responsibilities, hours, pay rate, and the application process to attract the right candidates. Returning students can be of great assistance since they know the nuts and bolts of the job and might know someone from their network who could be a perfect fit for the job.
This process requires a more proactive approach, and here are some best practices to get you going.
1. Diversify Your Channels
Sticking to a single platform won't get you very far.
Using different channels is the best way to reach your potential student employees. But not just random channels – the odds of getting your message through are higher if you prioritize the platforms your potential candidates use.
Leverage Social Media

🕸️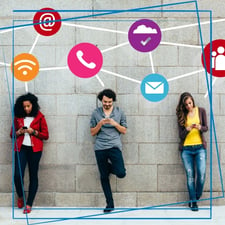 Social media is one of the most surefire ways to expand your reach and put your offer in front of your potential employees' eyes.
Most students are on Facebook, Instagram, Twitter, and LinkedIn, but don't underestimate new channels. For example, TikTok has been gaining traction among younger audiences, so why not use it to post videos where your existing student fundraisers share their experiences?
It's a good idea to advertise your open positions on social media, especially on LinkedIn, and ask your colleagues and student employees to share your post.
LinkedIn comes with very granular targeting options, meaning that if you decide to leverage paid ads, you can choose to display them to the right audience – the students of your university.
Don't Neglect Email 📧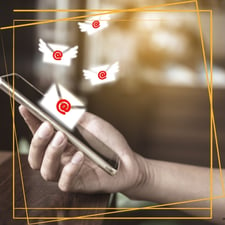 Despite being one of the oldest digital marketing channels, email is still one of the most preferred business communication methods.
You can reach out to departments, units, organizations, clubs, and academic advisors on campus with emails containing detailed information about the position.
Include the following in your message:
a flyer they can print and hand out in their offices,

a summary they can send out to students they're connected with,

a request for action, asking them to refer qualified students they may know to your job.
Traditional Marketing 🪧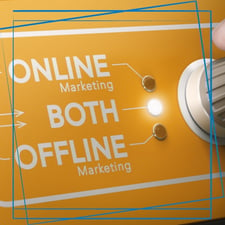 Although digital channels are by far the most popular form of communication and advertising, don't write off traditional print media. It's still very effective and can be particularly powerful if you want to stand out and get noticed.
Plus, it's much easier to establish a human connection and engage your potential applicants in person.
Here are some tips for making the most of your flyers and posters.
# Distribute flyers across campus
Print out flyers and distribute them on campus, in businesses on and around campus, in academic buildings, and in university residence halls.
Don't forget about the incoming freshman/transfer students.
New student orientation programs frequently feature packets or bags for those students. Ask whether it's possible to include a "now hiring" flyer in their stack of papers and welcome materials.
# Plan tabling events
Set up a table in a place with a high volume of foot traffic.
This way, you can hand out flyers to students and chat with them about the job and answer any questions they might have.
Another good strategy is attending job fairs or Quad Days, especially at the start of the semester.
Candidates like to get a general idea about the people they will be working with. So, in-person promotion of your job can go a long way.
# Be practical with flyers
Don't include variable information on the flyers.
It's better to advertise only the most important details and drive students to your hiring hotline or Facebook page for more information on how to apply or start dates.
The flyers can be used for the entire semester without needing to be tracked down across campus and replaced every time there's a new start date or another variable piece of information.
Other Digital Content 📺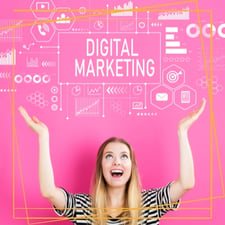 Make the most of all available online resources.
For example, post your job ad on university job boards and advertise it on advancement websites.
Dorms, academic buildings, and recreational areas usually have TVs to air their own university-sponsored channels or display loops of ads with on-campus content. These TVs can be a great way to reach student audiences.
Talk to student services or the student career office and find out how to run a job ad on these channels.
⭐ Pro Tip
Remember to update your posts and flyers regularly.
Flyers will get covered up and ripped apart on bulletin boards; social media posts will get buried; online job board posts will expire.
So, it's essential to have a plan in place to update these once every week or two to keep your materials fresh.
Provide Relevant Information
Your job posting will be successful only if you carefully craft the job description and include relevant information about it.
Apart from the required skills, make sure to mention how your potential team members will benefit from joining your program.
Here's what your ad should contain.
Tasks and Responsibilities 📋
That's the first thing to address in your job description.
Setting out your expectations clearly increases the likelihood of landing the right hire.
Fundraising involves many different tasks, so it's crucial for your candidates to know what their exact responsibilities will be.
This information will allow them to evaluate their own skills, abilities, or interests and figure out whether this is a career they would like to pursue.
Pay Rate 💰
Fundraising programs are essentially non-profits, which means they can hire volunteers or interns who will work for free.
Still, it's highly recommended to pay student employees for their work.
It's true that they will get valuable experience, enrich their professional portfolio, and possibly launch their career. But that should be a bonus. 😉
Offering a competitive pay rate will be perceived as a major selling point and land you the top talent you could really benefit from.
Hours 🕛
Scheduling plays an important role, especially for students with many classes, assignments, and deadlines. So, let your candidates know how many hours they will be expected to work, what days are available, and whether the schedule is flexible.
All of them will be curious about working over weekends or choosing shifts because they already have a full plate with classes and assignments. So, be transparent.
Flexible scheduling and free Fridays or weekends can be very attractive selling points.
Professionalism vs. Fun 💼🎡
Remember that your target audience are young people and that fun is a major factor in their lives.
If applicable (and I sure hope it is), highlight that they can expect a relaxed, fun, and engaging atmosphere at the workplace. They will appreciate the fact that it will be possible for them to work on their homework assignments during their shifts. And don't forget to mention, playing games and winning prizes is an added bonus to joining your fundraising team.
However, emphasize that all this will be in balance with the professional aspects of the role. In addition to being fun, this job is an excellent resume builder.
Student employees will get a lot of opportunities to network and connect with alumni and other benefactors of the university.
Since many of them are accomplished professionals in their fields, they can serve as great role models, meaning that students will be able to learn from them and possibly strike up some beneficial professional relationships.
Finally, this position will allow your candidates to acquire and hone some valuable skills such as cold calling, communication, and handling complex situations.
The Application Process ✅
Don't forget to include information on how to apply.
Whether that's a phone number to call in, a link to apply, or a Facebook page to request an application, let your potential candidates know more about the application process.
⭐ Pro Tip
As you track your applicants, ask them how they heard about the position.
This data will allow you to determine what tactics work best for your campus and student population. Implement what you learn for your next round of recruitment and double down on the most successful strategies.
3. Enlist the Help of Returning Students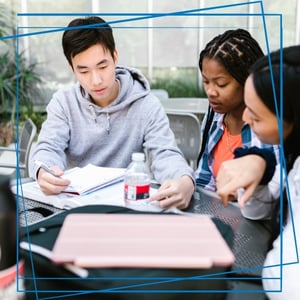 Once the semester begins, you can take advantage of your existing student employees already on the team.
Since they're boots on the ground, they're the ones who could get new hires interested and excited about joining your team. It's from them that potential candidates can learn more about the fundraising processes and tasks.
Here are some tips for maximizing returning students' efforts in the hiring process.
Get them to engage their networks
Ask if they would be okay with resharing Facebook or other social media posts with their network of students; or sharing the post directly in a new student group, social organization, or club on campus.
Side note: Remember, their social media accounts are their personal accounts, so you can't force them to share work related content.
Ask them to pitch your job offer to their peers
Provide them with materials such as a summary of talking points or a stack of flyers, and have them email their professors and TAs to check if they'd be allowed to do a 3-minute pitch of your student job at the start of a class.
They could also give a pitch at a club meeting, academic organization meeting, or other social organization they're a part of on campus.
It's also a good idea for them to spend a portion of their shift walking around campus to hand out flyers and talk to potential applicants. Make sure to coach them on some talking points so that they understand how to highlight all the job benefits.
Leverage referrals
Offer referral bonuses to student employees.
If an applicant is referred to the job by a current employee, have the current student employee fill out an applicant referral slip with a couple of points on why their friend would make an excellent fit for the role.
If they're hired and work there for a predefined amount of time, perhaps three weeks, the referrer gets a monetary bonus, such as $20. Small incentives can generate big wins.
After all, your team will perform better if their co-workers are their friends.
#2 Training: Setting Your Student Employees for Success
Besides hiring the right people for the job, training them also plays an essential role in their performance.
This chapter will present a detailed step-by-step procedure to help you organize your training most effectively and gear your student workforce up for a triumphant calling season.
1. Make a Plan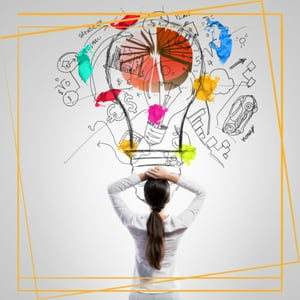 Develop a training plan for the entire semester or year.
This means mapping out your interview dates, first shift orientation dates, what parts of the training will be executed when, and establishing when training ends.
To ensure everything falls into place, consider the following factors.
Have a set "go live" date for each student. This is when they must be finished with training and pass their test to start making live calls to constituents. Having a timeline of events is a good idea to ensure you'll have the entire new team on board when you start a campaign.
Allow enough time between the date you hire a student fundraiser and their first shift to complete any necessary paperwork. If they have to visit the student employment office to fill out forms, it'll take 1-2 weeks to complete. Therefore, give yourself enough buffer time, so you don't have to delay their start date.
Ideally, you can hire in groups throughout the semester. This way, each training class will have a handful of new team members that can work through training together, learn with each other, and build camaraderie.
2. Inform the Candidates About the Training Process Early On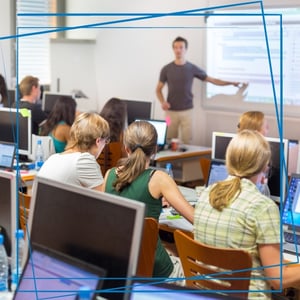 It's essential to be on the same page with your candidates about the training process timeline before they start onboarding.
Communicating this will prevent potential complications or conflicting schedules and ensure all your hires are ready to jump in and start calling when you need them.
Discuss housekeeping
Tell them when training will start, what the new hire paperwork will look like, what they have to bring to work, how long training will last, and if it is paid training.
If there's any required documentation needed for paperwork on the first day, explicitly tell them what they need to bring, ask them to confirm they'll be able to provide those items, and then follow up via email.
Talk about expectations
Outline the skills they'll learn, how success is measured, and what they'll be evaluated on. You don't have to get specific in the interview, but it's good to be transparent with expectations early so that candidates can consider whether they're a good fit for the position.
Let them know they'll still receive monitoring and coaching once training is over. Explain that this is a "learn as you go" type of role and that expectations are to improve over time with practice and experience under your wing.
Recap all this information with your applicants in a follow-up email after hiring them. Add a final reminder in a welcome email a day or two before their first shift.
3. Design Your Training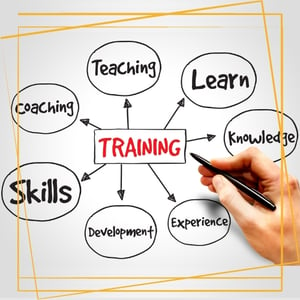 Training could last anywhere from a couple of hours to a couple of shifts over several weeks.
Every successful training program needs structure and processes.
Here are some tips to help you organize your training and prepare training materials.
Elements to include in your training
Break up your training to cover the following pieces, no matter how long it is.
Policies and procedures organization/institution/calling program

.

Discuss these with your trainees and get them to sign any confidentiality agreements due to their access to constituent information.

Logging into and using your calling software. Have your students utilize training or test accounts within your platform so they can click through the software as you teach them how to use it.
Executing a phone call. There are some soft skills that your hires should acquire. So, your training should cover practicing with the script, getting comfortable talking on the phone with a stranger,

building rapport with a potential donor

, handling objection responses, responding to upset or angry alumni, and negotiating a pledge or gift.
Practice! Practice by conducting mock calls with various common scenarios so that you and your hires can identify the areas to work on and improve.
Identify call-ready students
Determine achievements or metrics that will allow you to identify the trainees who are ready to go live and start making phone calls.
Having a final benchmark evaluation allows you to ensure your students are prepared to talk to real constituents and are comfortable navigating calls themselves. It'll also highlight any skill deficiencies that may need to be addressed before they go live.
Set a benchmark to hit to determine when they're ready. Include a handful of mock call scenarios, a final call with the manager, a written exam, or a combination of any of these.
Keep training as realistic as possible
Move from theory to practice, and get your students to earn their stripes while in training.
Pay special attention to realistic scenarios they might encounter and implement them into their training. Don't just flood them with theoretical knowledge and drop them in hot water — they need practical, real-life examples and advice on handling constituents' objections and other obstacles.
Your students can use a training/test environment to follow along with the materials you present. Use this safe environment to practice mock call scenarios, update constituent demographic information, show them how to overcome common telefundraising challenges, and process test pledges or gifts.
To make the most of your training, try the following:
Use cell phone/office phones during mock calls, so the students can get used to speaking through a headset and looking at the computer screen while talking with someone over the phone
It's one thing to train someone on how to click around software and another to teach them how to hold a conversation on the phone with a stranger. Remember that training won't be one-size-fits-all for every trainee, so you have to be prepared to provide additional feedback, extra mock call practice, or teach something using a different approach, more impactful to your trainees.
Discuss common donor objections. "Not right now" is an objection that they will get a lot during their tenure as student fundraisers, but even such a straightforward rejection doesn't have to result in waving the white flag and moving on to another prospect. Being well-versed and equipped with the right technology will turn your students into savvy negotiators, ready to offer solutions that might work for fence-sitting donors. Work with them on effective objection responses and angles they can take to reframe conversations and turn a no into a maybe.
Here's an example of a clever objection handling:
"You know, you said you like to give around tax season and would do at least your last gift this year, but you're not sure yet. Since we're coming up on tax season, I can help expedite this process for you by getting you set up with a pledge real quick here, and I can extend the due date for you to the end of April to give you some extra time with it while you make your decisions and get organized. We can put down that last gift amount of $500 just to get this card set up for you, but you can always increase the amount once you receive it if that's what you decide you'd like to go with."
4. Prepare Training Materials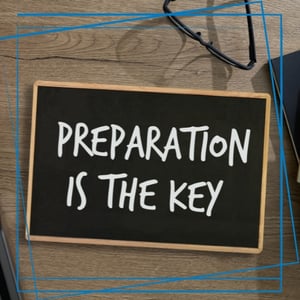 If your training materials are interesting and user-friendly, it will be easier to engage your student fundraisers.
Here are some best practices for putting together training kits.
Use a combination of PowerPoint slides and physical training materials

to hand out to the trainees.

Provide a workbook of practice scenarios, terminology, and key information about your school and what you're fundraising for. Encourage your trainees to take notes and utilize their materials as they learn and then on their live calls.
Provide a training folder where they can leave their materials so they don't forget to bring them to work.
Keep your PowerPoint presentation as interactive as possible

. Show a few slides and do some practice within the software on the computers, have your trainees fill out a worksheet as you walk through a PowerPoint, and encourage partner activities. For example, role plays are a great practice. Students can

get used to the scripts

by reading them back and forth to each other as if one person was the caller and one person was the constituent.
5. Continue Training After Student Fundraisers Go Live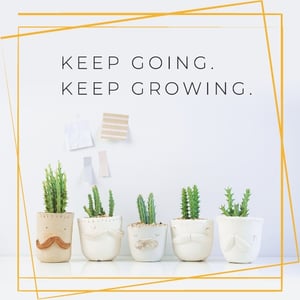 Initial training is just for breaking your new hires into the calling routine and showing them the ropes.
Offering student fundraisers continuous education is crucial to building an all-star team.
Keep an eye on them
Monitor students' calls and have regular monitoring sessions.
Emphasize that effort goes a long way, even if the execution is off to a rocky start.
As your students become increasingly proficient at calling, you won't need to monitor their every shift. But don't abandon this practice entirely. Monitor every student in the room at least once every two weeks to ensure they feel like they matter. When they get some face time with you and other supervisors, they know they can't start to get lazy because someone will be checking on them.
Monitoring also gives you a chance to nip any issues in the bud – before they start snowballing.
Feedback is critical
Your students will continue to need feedback and support as they learn more during their calls.
Touch base regularly and ask them how they are doing.
You can pop over to your students at their calling stations for a quick reminder between calls. However, generally speaking, to hold a monitoring session, you should pull them off the phones and have a one-on-one conversation with them to give feedback and constructive criticism.
Above all else, do not only hold a monitoring session when something goes wrong. Talking to your students only when they screw something up is a surefire way to give your monitoring sessions a negative connotation.
First, tell them they're killing it and congratulate them on their hard work, too. Doing this part well will sugarcoat the pill and do wonders to keep the attitude and atmosphere in the room friendly and positive.
Follow the Sandwich Compliment Method – something good, something to work on, and finish with something good again.
It's okay to tell your students they have some things to improve upon, but at the end of the day, they're just students in a student job, and it's up to you to encourage them to succeed and provide them with the tools they need to get there.
#3 Retention: Keep Your Student Employees Between Semesters
In previous sections, we talked about hiring and training your student employees to help you find and onboard the best candidates for the job.
But, once you put together a winning team, it's equally important to ensure they stick around. A high turnover rate can hurt the effectiveness of your fundraising efforts and leave you in a non-stop cycle of recruiting & training every couple of months.
One of the recent challenges with hiring students is getting them to see that this job is more than a one-semester commitment — we want students to work multiple semesters or even multiple years while they're an undergrad.
In a perfect world, we'd hire them as incoming freshmen, and they'd learn and grow in their student fundraiser role. Then, they would eventually move into a student leadership position as room leaders for their last couple of years in undergrad.
Sometimes students are hired as professional staff after graduation.
All this brings us to the key question: how to promote student retention between semesters and during the school year?
Mention the Incentives Early On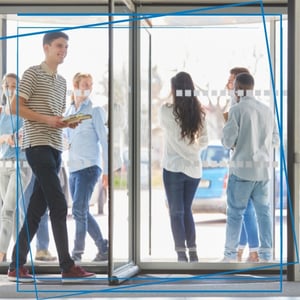 Student fundraising jobs have a high turnover rate. You can expect student employees to leave, especially between the fall and spring semesters, and even more between spring and fall when graduation occurs.
But, having a system in place to demonstrate to your students that you value them can reduce the attrition rate. They will be motivated to stay if they know you're determined to help them grow, and their work will be rewarded.
Hire students with enthusiasm during the interview and orientation by sharing how you plan to incentivize and reward them. Show them early in their tenure how instrumental they are for the success of your program and that you want to keep them around.
No, Pizza Parties Won't Suffice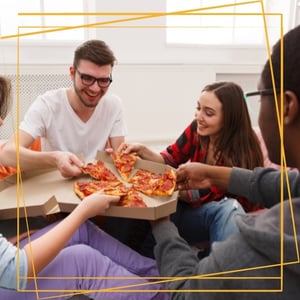 Effective incentives should go well beyond just having a pizza party or holding a contest every so often.
These rewards can be nice-to-have perks when students are strapped for cash or running low on food in the fridge. But don't expect someone to stick around at a job simply because of an occasional pizza party.
Don't forget it's a part-time job for students, meaning that money is one of their priorities. If you don't fatten their paycheck, they will find someone who will.
We already talked about offering a competitive pay rate in one of our blog posts about hiring students for your program, so this is just a continuation of that concept.
You can't set a pay rate without additional incentives and expect students to stay interested and motivated. A new, better-paid job will come along and lure them away, so make sure to keep your monetary incentives competitive.
So, how do you do that?
Semester-Based Raises and Bonuses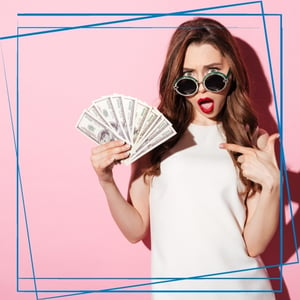 Raises and bonuses should NOT be an annual thing.
Telling your students they will have to work for a whole year before they qualify for a raise or bonus is counterproductive.
Instead, give them opportunities for incentives and bonuses each semester to return to work with you so that they know they can expect rewards to show up on their paychecks.
Raises can be based on statistics from calls, text messages, and other outreach tools they use to get in touch with constituents.
Category-Based Raise
In a scenario where you rely on metrics for rewards, tell students that you value the hard work they put into their phone calls. Ensure measurement of progress is transparent and goals are achievable for the different raise categories.
For example, do a combination of things like the credit card rate, upgrades, renewals, straight dollars raised, number of pledges, etc., but also something like the percentage of good monitoring sessions from the semester or something that reflects the value of their effort.
For this approach to work, think about tweaking the categories. Let's say you plan to reward every person who raises $5,000 in pledges and gifts during the semester. If only 1 out of 15 students hit that category, your idea will fall flat, and this can damage your team's morale.
You can avoid this by reducing that monetary number a bit so more people can meet the goal of receiving the raise.
Perhaps you pick 6-8 categories based on metrics and assign a 5-cent raise to each of them. As a result, some people could get a 5-cent bump, while high-performers could reach a 15-cent raise. So, poor performers and people who start later in the semester won't be able to hit categories the way the best callers or early starters will.
Once you set your raise categories, share this information with students on their first day so they know what they can work towards. When you get closer to the end of the semester when raises will be calculated, you can send around a stats sheet so each employee can see where they're at and what targets they can try to hit before the semester ends.
You're giving them something tangible to focus on and charting a path to grow and make more money the better they do at their job.
The point is to stimulate people to join the program earlier, do their best, and come back the next semester. Plus, you won't be leaving anyone out since every student will have an opportunity to work towards at least a small raise.
Continued Employment Raise
This is another pay raise model you can use to curb employee turnover – you give everyone a small raise if they continue working another semester.
Though it's pretty straightforward, you still have to be careful not to exceed your budget. Consider capping these raises after a few semesters so they don't get out of control.
Draw up a budget with your leadership and the student payroll office by creating a list of all your employees and estimating costs in the following situations:
Category-Based: If everyone got every single raise category – which is unlikely
Continued Employment: If every single person continued to stay on the payroll – which is impossible.
Identifying potential outcomes will allow you to project a "highest cost scenario" and ensure you'll stay within budget no matter what.
End-of-Semester Bonuses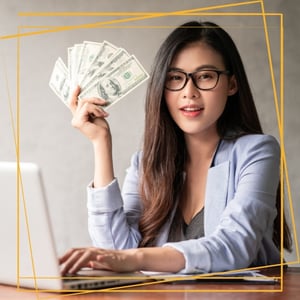 End-of-semester bonuses are a fun way to reward students for their hard work.
If your budget doesn't allow for raises as described above, or if you can only do continued employment raises, then it's a good idea to offer up the opportunity to get bonuses based on metrics/stats performance instead. For example, establish several categories and determine the bonus amount for each – $10, $15, or $20.
Or the students/teams that bring in the most revenue or pledges/gifts get a bonus to keep the friendly competitive spirit alive throughout the semester.
You can outline what it would look like for your budget by crunching numbers in the same way you did with raises. Such a calculation will help you determine if you can afford all the bonuses or how to set things up to make the strategy appealing and affordable.
Talk About Professional Opportunities
Apart from monetary incentives, to keep your student employees around in between semesters, you can and should be providing other professional opportunities that might happen at different times of the school year.
Let's dig into some potential opportunities.
Student Leadership Team
Do you have a student leadership team?
They are typically hired for the entire school year, which means having a regular salary. These positions also include a higher pay rate, flexibility with scheduling, responsibility, and opportunity to learn and grow professionally.
If you do promotions in the springtime, start mentioning this possibility to your student fundraisers around the end of the fall. Suggest that they can come back to work for you in the spring if they want to be eligible to apply.
Mentoring Programs
Perhaps your university also has some kind of mentoring program for students interested in leadership opportunities in the future who aren't quite ready to be promoted.
This is another great way to keep students involved and engaged. You can offer this opportunity once a year or every semester and talk it up to get people wanting to return. Explain how they can first be in the mentoring program, then lead it, and finally, secure their spot on the leadership team. And it takes 3 or 4 semesters for all this to happen, which means you can lock them into some kind of agreement and have them return every semester.
The idea is to have enough going on so that the students can learn and grow while incentivizing them monetarily to keep them engaged. All this will help them realize your role is better than anything else out there.
Throw End-of-Semester Parties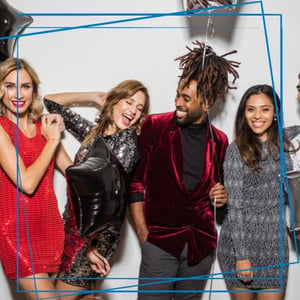 While pizza parties shouldn't be your top perk, it doesn't mean they're a terrible idea altogether. It's OK to throw one from time to time.
Besides regular prizes and fun things during shifts, a big "end-of-semester" party (at least in the fall and spring) can be a great way to celebrate everyone's accomplishments. Send them off on a good note for the break, and pump them up to return a few weeks later when the next semester resumes.
You don't want to send them away on a sour note or let them think about other job opportunities while on a break. Give them something they're excited about to make sure they return.
Here are some tips for organizing a memorable end-of-semester party:
Pick a Theme 🎨
Have a fun theme that's work-appropriate and easy to dress up for.
Use some of your budget to get decorations, invite everyone, and have it count as one of their assigned shifts that week.
For example, you might plan a red carpet-themed awards ceremony. You can send everyone emailed invites. Set up a fake red carpet lining the walkway, have trays of sparkling cider and fancy appetizers. Encourage everyone to dress up in formal wear and be greeted by "paparazzi" on the red carpet when they arrive.
Include the Awards 🏆
Put together a presentation of all the goals you hit, celebrate everyone, and give out awards for things like top performers in metrics categories.
You can also give some awards away for "most spirit" or "most heart" or something similar to recognize the efforts of employees who are late bloomers or are still learning the ropes.
You don't want it to be exclusive to the top students in the room, so you need to find ways to incorporate lots of people without watering down the value of the awards. Incorporating multiple awards and people will reduce the chance of sowing seeds of ill will.
Give a Sneak Peek of the Next Semester 🔭
The point is to get everyone pumped up and excited to be there.
Give them a sneak peek for the spring and maybe announce those promoted to the student leadership team or got into the mentoring program as a surprise.
Wrap things up by talking about the goals for the spring semester and then wish them good luck on finals.
Don't Let the Communication Lag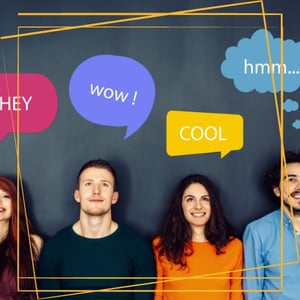 Make sure to stay top of mind with your student employees, but without being too intrusive and pushy.
Send them an email a week or so after the semester ends and share their new pay rate with them. Thank them again for their hard work, and inform them about the first day of the new semester and any key dates to be aware of.
After this, take a pause while they take finals and enjoy their holidays.
Then send one more email welcoming them back right before the new semester begins to remind them what they're returning to.
#4 Donor Relationships: Help Your Student Employees Make the Most of Conversations
There's nothing wrong with wanting your fundraising efforts to be lucrative, but what does that actually mean?
While raising money and stewarding donors is the ultimate goal, the quality of conversations with donors should also be at the top of your priority goals list.
By focusing on meaningful interactions with donors, your student fundraisers will increase gift-giving and build strong relationships with your constituents.
Regardless of the type of work your student fundraisers are doing, whether they're making phone calls, engaging in personalized multi-channel outreach, or performing in-person ambassadorship, it's crucial to focus on setting them up for success.
At the core of this success is the connection your fundraisers are forging with your donors, and we must be helping them make the most of these constituent interactions.
Equip them with the right tools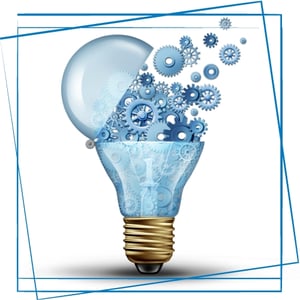 Talking to potential donors on the phone requires students to act quickly and come up with the right thing to say in a snap.
But, by no means should they be left to their own devices and expected to ad-lib.
While scripting doesn't work well in this industry, VanillaSoft's Dynamic Scripting can greatly help since it allows for the talk track concept. In other words, students don't get "canned" scripts that they will parrot by reading from the screen.
Old-fashioned scripts are too rigid since they fail to reflect and consider the flow of conversation. By following a predefined script, callers will come across as robotic, which only does them a disservice.
Talk tracks, on the other hand, are more like a guide callers can use in various directions. Callers can adjust the narrative on the fly based on what constituents are saying. It will help your student fundraisers swiftly find their footing in different conversational topics based on their responses. Not only will this ensure consistent messaging, but it will also make them more confident about what to say and how to represent the organization.
Switch up your segmentation strategy
The "if it ain't broke, don't fix it" approach is good, but there's a risk of getting stuck in a rut if you never change anything.
We often stick to tried-and-true methods year in and year out, especially when working with students. It's easy to fall into the trap of "doing it this way because we always do it this way," It can't be denied that it's much easier to execute a strategy you know by heart than a new one you're doing for the first time. It's also much safer — there's practically no risk involved, and with high student turnover at times, it's not surprising it's a go-to method for many fundraising teams.
However, you'll have the opportunity to exceed your fundraising targets and have a much more rewarding experience if you do things differently. We're not talking about flipping the script entirely and introducing seismic changes but simply tweaking your segmentation strategy.
For your fundraising efforts to succeed, you must explore every avenue to identify and segment your constituent population. The more detailed your segmentation is, the more granular and personalized your approach will be.
You can use different segmentation parameters, including their engagement level, donation size, areas of interest, or anything else that makes sense to focus on and build conversations around.
Find the best way to connect your students to constituents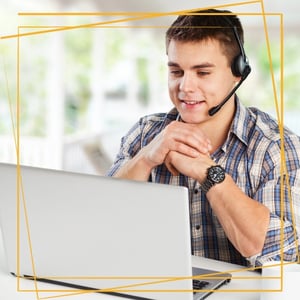 In one of our previous blog posts on preparing a successful university fundraising campaign, we touched upon the importance of matching student fundraisers with the most suitable constituent segment based on mutual interests and backgrounds.
But, you should go deeper than matching up a segment of engineering grads with an engineering student in the room or sending an ambassador over to a donor at an event and hoping the conversation goes well enough.
Make sure to leverage your students' skills by training, coaching, and equipping them with the ability to hold a conversation and be persuasive (when appropriate) even if they don't have direct knowledge of the topic at hand.
A reasonably skilled student fundraiser can talk about a shared degree with a constituent and try to forge a relationship based on this factor. This is okay, but it's somewhat limited and one-dimensional. You can help your students think outside the box and find their footing in a different conversational context, even the ones they're not particularly familiar with.
On the other hand, a fantastic student fundraiser has the training and aptitude to say, "My field of study was in XYZ, but our alma mater has such a fantastic program in your degree. Tell me a bit more about it and what path it took you on."
And then, they listen, extrapolate, and smoothly pivot the conversation to the next topic.
We hope you found this ebook useful and informative. By now, you should have a clear idea of how to recruit, train, and keep the best student fundraisers, as well as understand how to coach them to have engaging and productive conversations with donors.
Test all the tips and tactics we shared, and make sure to monitor your metrics closely. That's the only way to create your own personalized student fundraiser playbook with tactics that work for you.
The key is to invest in the development of your student fundraising team and support them throughout their journey, and this ebook is the first step to achieving this goal.
Plugging the Hole in Your Student Staffing Bucket
Organizations know that donor acquisition is more costly than donor retention, so they make sure to continually take the necessary steps to retain their donors.

But do organizations do the same for student staff retention? The same holds true in this case - it is much more cost effective to take the steps necessary to ensure your team sticks around than it is to continually recruit, re-recruit, train, retrain…rinse and repeat.

Watch as VanillaSoft higher ed fundraising experts Rachel Spencer, Danielle Manriquez, and Emily Etzkorn pull every available trick out of the bag and apply them to the issue of student staff retention - helping you to ensure your student team sticks to you like glue (or …at least until they graduate!).

Don't miss this session - watch on-demand now!