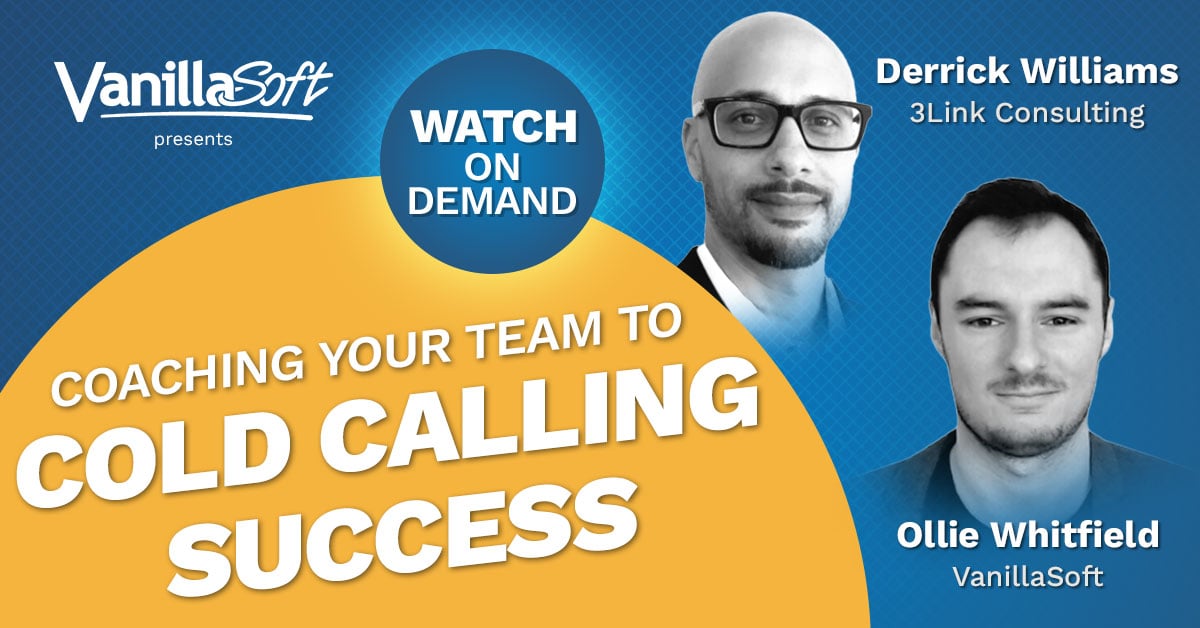 Coaching Your Team To Cold Calling Success
Cold calling is huge for driving pipeline…but it is only as successful as your cold callers are effective. And your callers can't be effective if they're not coached to succeed.

Nothing leads to improved cold calling performance more than effective coaching. For sales reps, having that one-on-one time with someone who has been on the front lines of cold calling is absolutely gold.

But do you as a sales leader know what effective coaching looks like? Do you know the best way to guide your sales reps?

VanillaSoft's Ollie Whitfield was joined by Derrick WIlliams, Founder of 3Link Consulting and host of The Sales Consultant Podcast. Derrick has helped countless sales reps up their cold calling game, and will share his tricks of the trade. It's not a 'one size fits all' approach, so learn how to determine what your reps need from you, and how you can tailor your coaching strategies.

Learn how to effectively coach your team for cold calling success. Watch now!

Can't attend live? Register to get the recording.