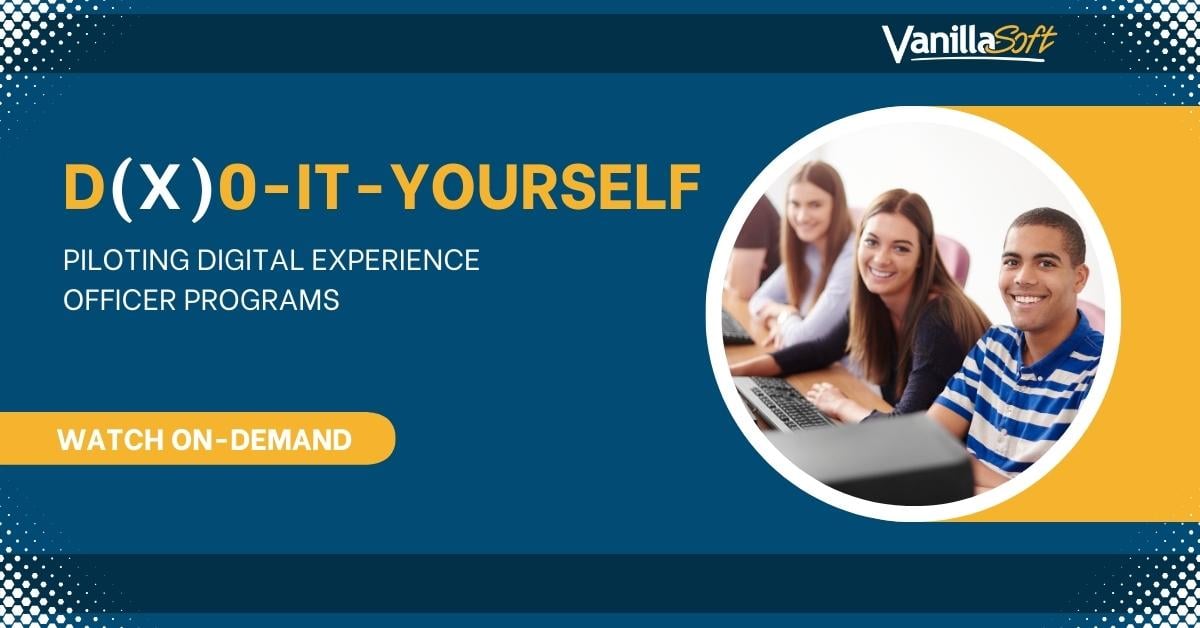 Have you heard the term "Digital Experience Officer" being thrown around recently? What exactly is it? Are we talking major giving? Leadership giving? Are we working with portfolios?

Can it be anything we want it to be?

Watch as VanillaSoft Fundraising Evangelist Emily Etzkorn dives into the topic with one of the experts in the industry - Perry Radford, Founder and Principal of Rad Philanthropy. They'll take you through Digital Experience Officer (DXO) programs from the inside out, looking at such aspects as:
Who these programs are right for

How to set up a DXO program and evaluate its success

What tools you need to create your pilot and see results

And much more!

Learn whether a DXO program is right for you, and how you can implement one within your organization - watch now!
Can't attend live? Register to get the recording.