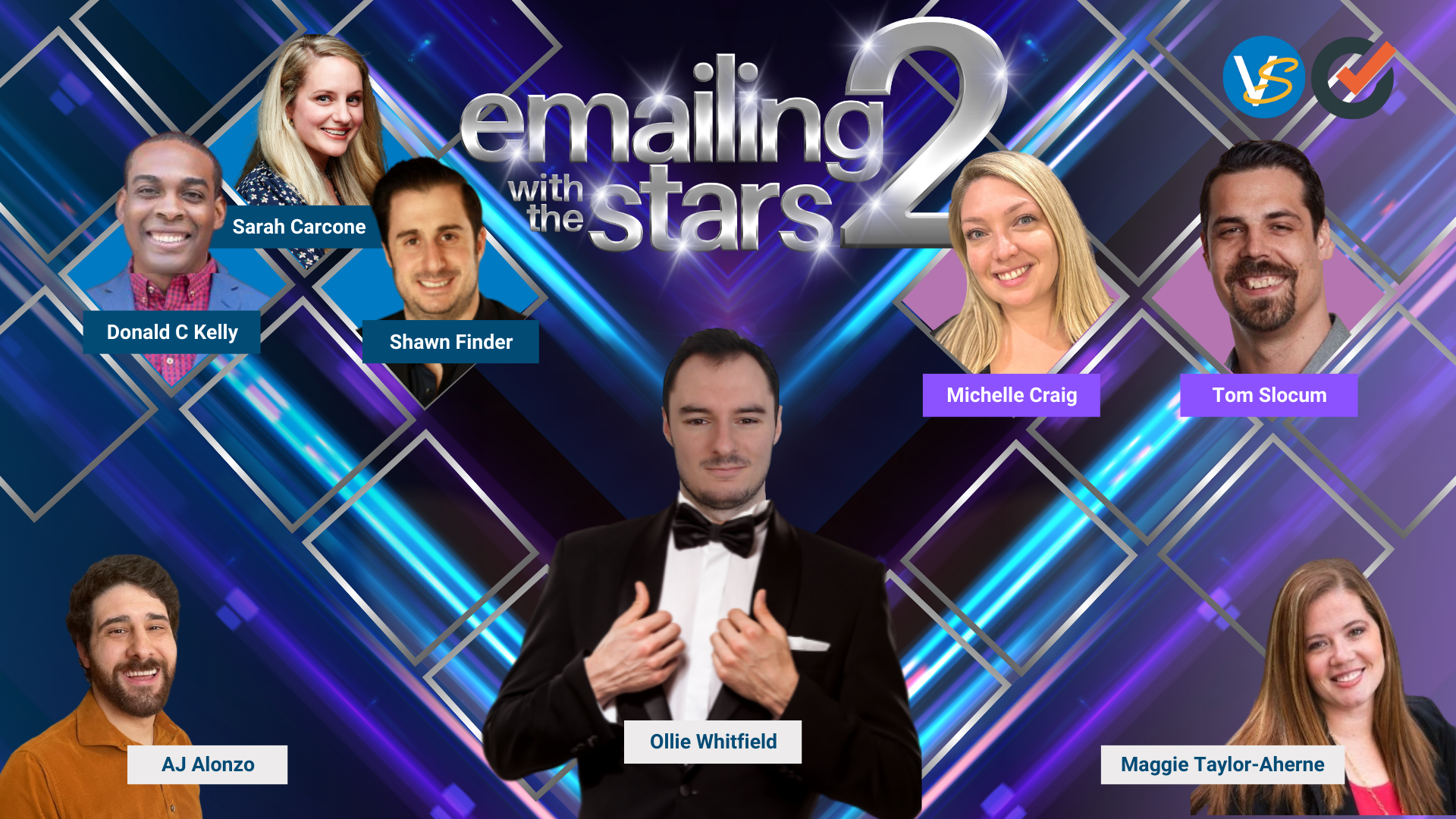 You loved it the first time…so you are not going to want to miss episode 2 of Emailing with the Stars!
Our reigning champion, Michelle Craig from Uniphore, will take on a new challenger - Tom Slocum of The SD Lab. Once again, our contestants will be tasked with showing off their cold email creation skills and strategies LIVE in front of an esteemed panel of judges.
And what an amazing group of judges we have brought together for episode 2 -- Sarah Carcone from SamSales, The Sales Evangelist Donald C Kelly, and VanillaSoft's very own Shawn Finder.
Watch round 2 to see who develops the best cold emails from scratch (and under pressure!)…and learn a few tips from our expert judges along the way.
And of course, there were a few surprises and special guests throughout the broadcast…so you do not want to miss it! Watch now!
Can't attend live? Register to get the recording.