WEBINAR | JUNE 13 | 2 PM ET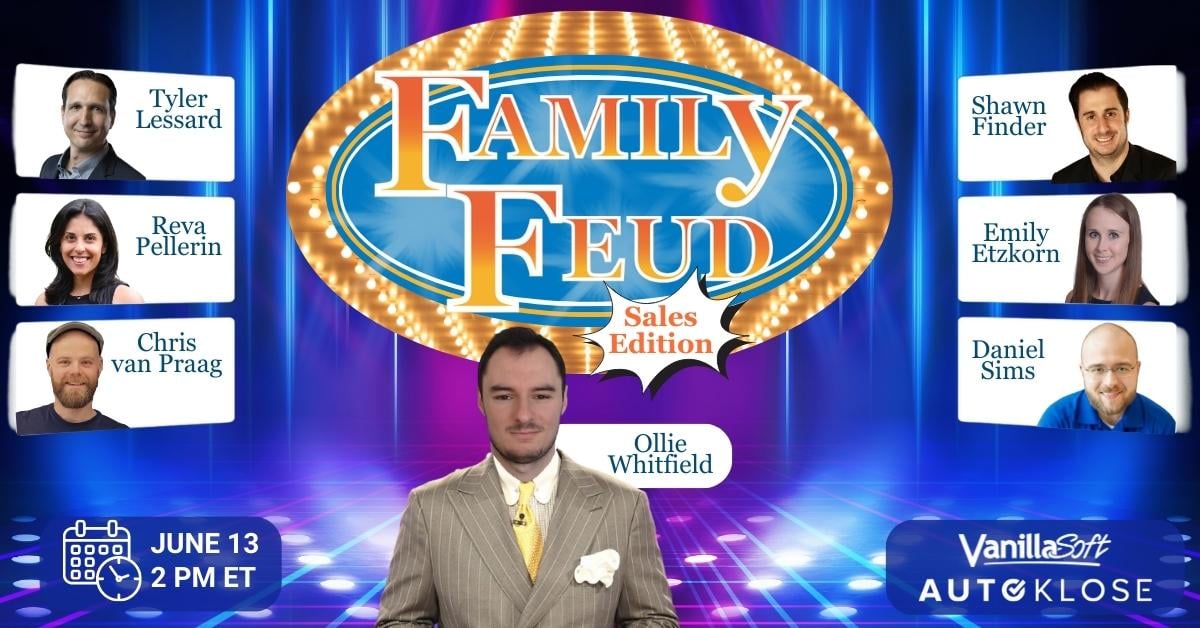 What is the most cringe-worthy thing written in a sales email?

What is the worst excuse a prospect will use to get off the phone?

What's the most cliche line a sales manager can say to motivate their team?

Survey says…it's time for Family Feud: Sales Edition!

On Tuesday, June 13 at 2:00pm ET, join host Ollie Whitfield as Team Vidyard, featuring Tyler Lessard, Reva Pellerin, and Chris van Praag, takes on Team VanillaSoft's Shawn Finder, Emily Etzkorn, and Daniel Sims.

We have polled 100 people to find out the answers to some of the most commonly asked sales questions. Find out which of our teams knows the top answers and is the most in touch with the sales industry.

Don't miss out - register today!

Can't attend live? Register to get the recording.