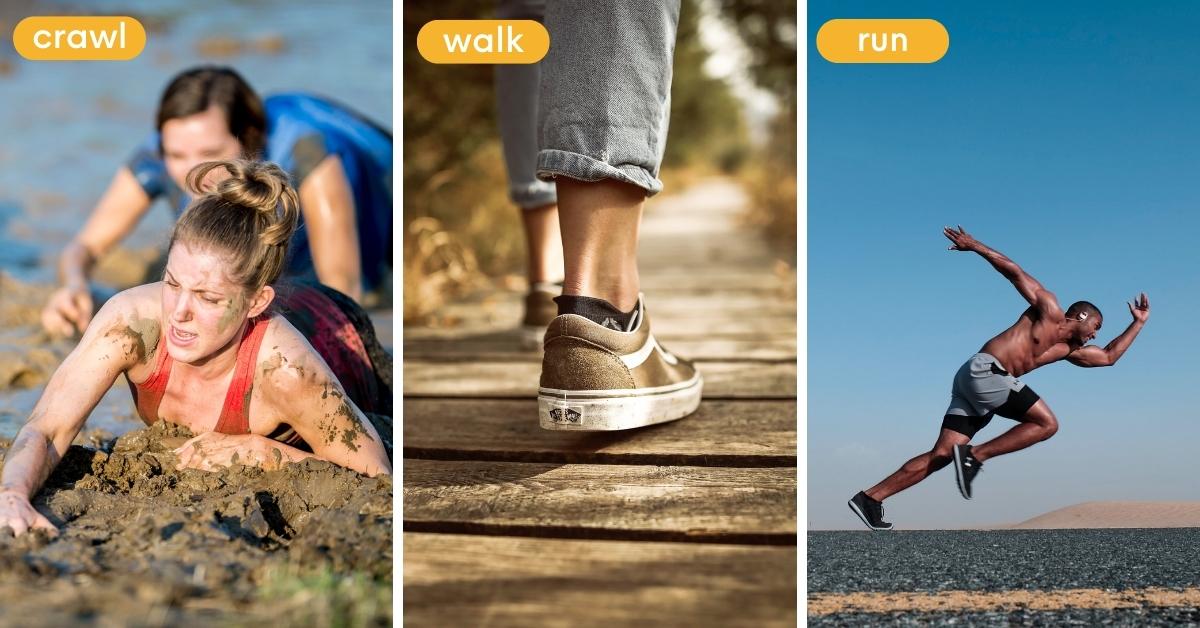 Multi-Channel Engagement:
Crawl, Walk, Run
So you've decided it's time to take your calling program to the next level, but you're unsure of where to start. Maybe you've invested in a multi-channel tech-stack, but are stuck on which channel to use, which donor group to target, and how to execute. Maybe you've got one multi-channel donor journey locked in, but you're aiming to introduce more in the way of segment-specific personalization. Or, perhaps this is old hat for you, and you're looking to join the major leagues and "go pro" as a true "cadence master".
If any of these scenarios sound like you, watch our three-part webinar series as we break down multi-channel engagement from start to finish. This series will explore a number of areas including expanding your channels, strategy and segmentation planning, building out donor journeys and cadences, and analyzing your data to optimize future outreach strategies.
We're taking a 'Crawl…Walk…Run' approach with these sessions - starting at the beginning and taking you all the way through to multi-channel mastery
Watch now!
⬇️ See details for each session below. ⬇️
Episode 1
Multi-Channel Engagement: Crawl
Making the shift to an "engagement" center
How to rethink your goals and approach to constituent engagement
Expanding your outreach channels
Finding and leveraging the right tools to help you build relationships
Panelists: Emily Etzkorn, Jordan Hiatt, Rachel Spencer
Episode 2
Multi-Channel Engagement: Walk
Strategy and segmentation planning
Donor journeys and cadences
Using workflow automation to make your tools work for you
Effectively delivering "personalized outreach at scale"
Panelists: Emily Etzkorn, Danielle Manriquez, Rachel Spencer
Episode 3
Multi-Channel Engagement: Run
Implementing dynamic cadences based on engagement
Using data and results to inform future outreach strategies
How to demonstrate impact of personalized outreach, journeys, and cadences
Brainstorming for the future
Panelists: Emily Etzkorn, Dan Sims, Rachel Spencer