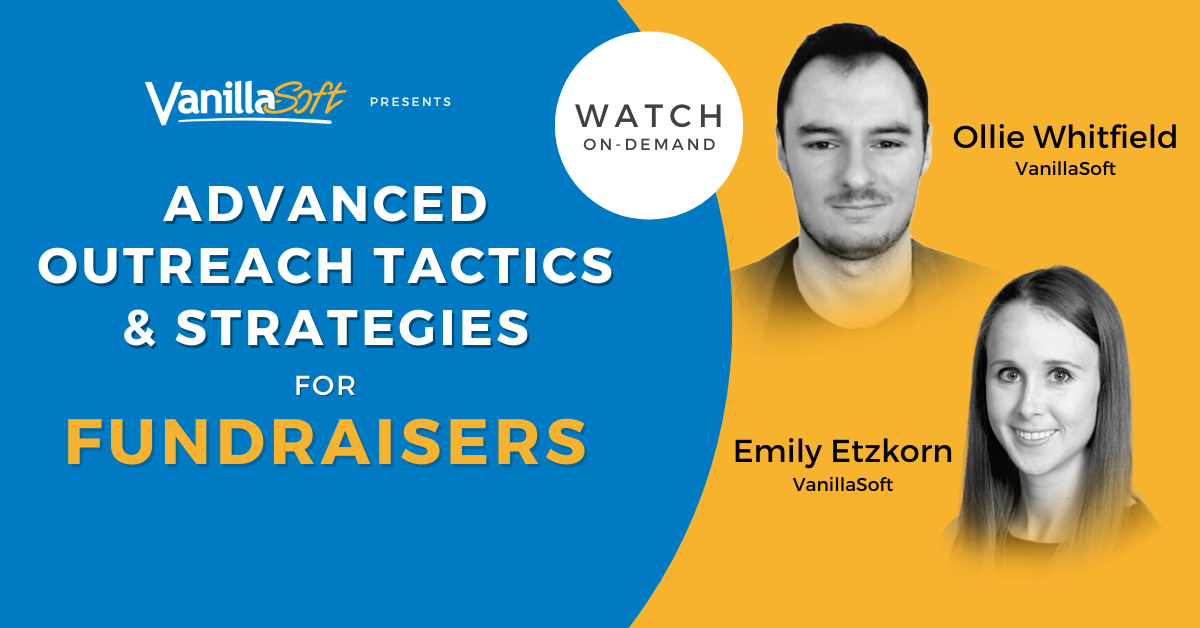 Advanced Outreach Tactics & Strategies for Fundraisers
Sales is sales, and fundraising is fundraising…and never the two shall meet!

Until they do. Because perhaps they can.

Although fundraisers have a unique approach in their outreach efforts that are very different from the tactics that sales reps use, there are actually some sales tactics that can be tweaked, polished, refined, and used to enhance your fundraising efforts. And don't we want to have as many strategies as we can in our toolbox when we're looking for donor dollars?

Watch as VanillaSoft Fundraising Evangelist Emily Etzkorn is joined by Marketing Team Lead Ollie Whitfield. Ollie dived into some of the advanced sales tactics and cadences he has come across, and along with Emily, they look at how these can be tweaked and refined to be used effectively in your fundraising efforts.

Don't miss this discussion - watch on-demand now!
Can't attend live? Register to get the recording.