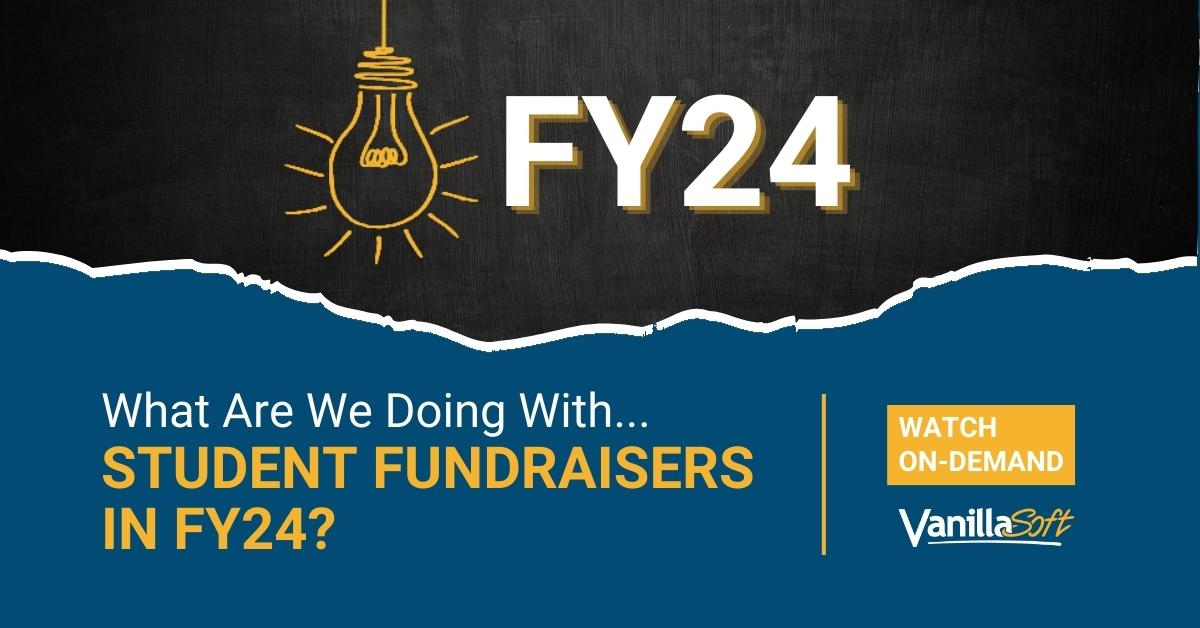 June 30 is the fiscal year end for many educational institutions, and that means one thing - thinking about what's on deck for the coming year?
VanillaSoft fundraising experts Emily Etzkorn, Jordan Hiatt, and Rachel Spencer have a candid discussion and look ahead into the directions you can head with your student fundraisers once July 1 rolls around.
In this session, our panel will touch on some of the pain points they're seeing with more traditional student fundraising practices, and how institutions can move past them to make the most of their student employees. They'll also dig into some of the strategies organizations can employ when goal setting to ensure they're able to measure and track success.
Don't miss this informative discussion. Watch now!
Can't attend live? Register to get the recording.