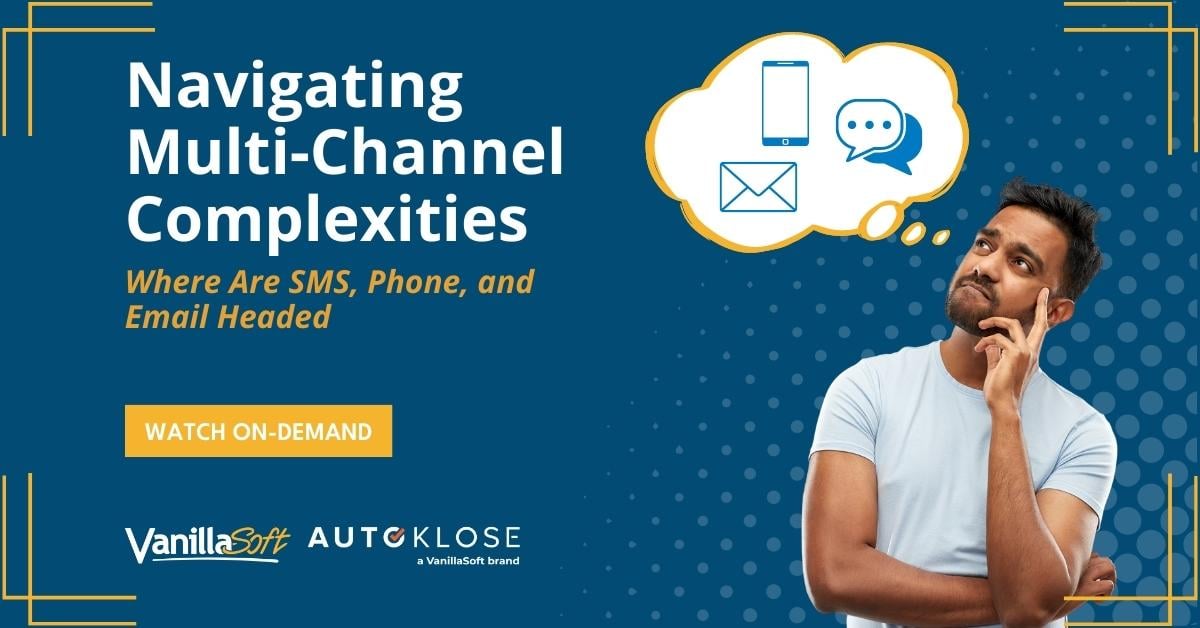 For sales reps, agents, and anyone associated with the sales profession, the effectiveness of outreach channels is crucial. When these channels become less effective, ultimately so do we.

In order to be successful, we need to continually adapt and stay on top of changes in regulations, laws, and any other complexities when it comes to SMS, email, and phone outreach?

How do we keep up?!

VanillaSoft experts Shawn Finder, Daniel Sims, and Ollie Whitfield draw on the hundreds of conversations they have with sales reps each year to bring you insights into what they are seeing now, and what the future holds for SMS, email, and phone outreach.

So if you're looking to understand how you can adapt your prospect outreach and effectively use a variety of channels both now and in the future, this is a session you don't want to miss. Watch now!
Can't attend live? Register to get the recording.