WEBINAR | OCTOBER 24 | 2 PM ET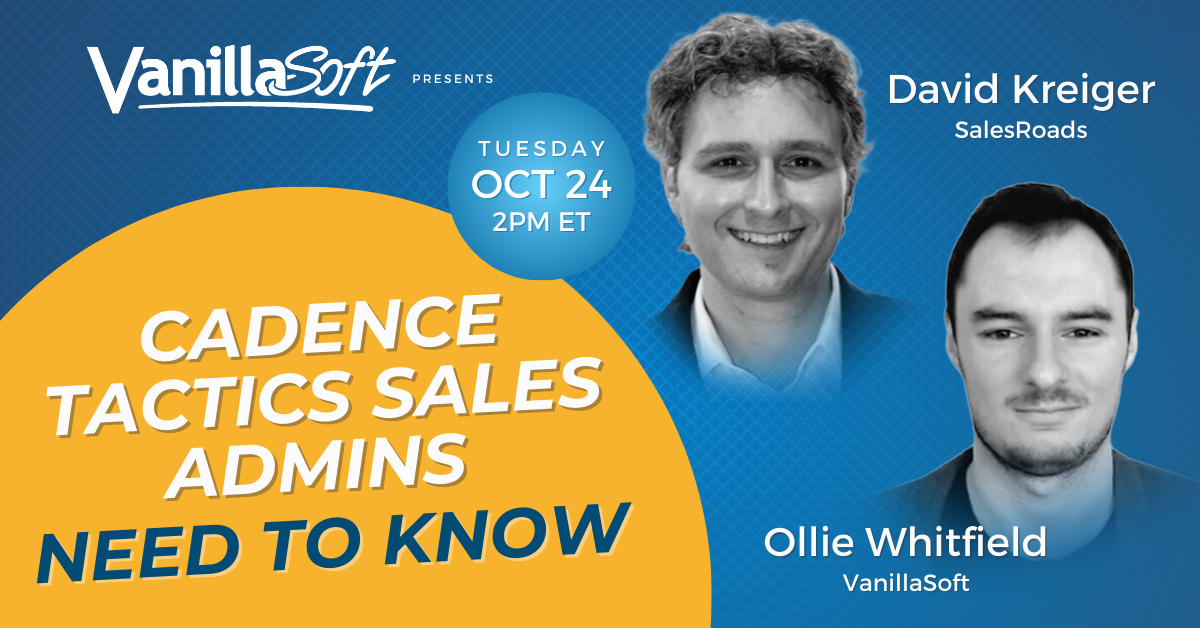 Cadence Tactics Sales Admins Need to Know

There is no denying it…there's a LOT riding on your sales cadence!

You need your cadence to be the most effective it can be. But what can you do outside of the standard calls and emails in order to break through the noise and stand out from the crowd?

There has to be something!?

Tune in on Tuesday, October 24 at 2:00pm ET when Ollie Whitfield will be joined by sales cadence expert David Kreiger, President of SalesRoads. There are tons of tactics that can help you add variety to and improve your sales cadences, and Ollie and David will take you through the various combinations and how best to make them work for your team.

You're going to learn a lot from this one, so don't miss it - register today!


Can't attend live? Register to get the recording.