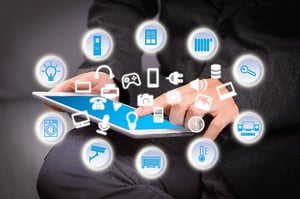 A complete tech stack can help your sales and marketing teams have better targeting, efficiencies, compliance with the privacy laws, data harmonization, and more. Unfortunately, most insurance agencies and brokers' tech stacks only include marketing automation and CRM.
Marketing Automation and CRM Alone Won't Cut It
Marketing automation platforms can help your business bring in more inbound leads. Compared to purchased lead lists, inbound leads often represent more qualified opportunities. The contact has taken the initiative to contact your business. They want to speak to a sales rep now. If you throw these leads into a traditional, list-based CRM, do you know what will happen next with those leads?
Probably not.
Traditional, list-based CRMs require that sales reps look for and prioritize the leads they think are the most appropriate to follow up with first. The reason why this happens is that CRMs were designed to manage customer relationships.
CRM doesn't help sales development reps (SDRs) start one-on-one communications with leads. Nor does CRM always support setting up a consistent sales cadence to help limit the lead decay.
Marketing automation is the solution that works to bring the leads in, and CRM is the system of record for customer activity. However, there's a missing element: the tool that helps salespeople start conversations that lead to sales. That missing piece is a sales engagement platform.
A Sales Engagement Platform is the Missing Piece to Your Tech Stack
Insurance sales professionals need a set of tools that enable them to quickly and efficiently follow up with prospective customers. This is where sales engagement software excels.
Sales engagement software helps sales teams
Automatically route the next-best lead to available sales reps for follow up
Capture sales conversations
Streamline email automation
Standardize messaging through scripting and templates that can be personalized by the sales rep
Create a more efficient user experience
And more


A robust sales engagement platform frees a salesperson from the burden of completing multiple manual tasks required for regularly updating a CRM platform.
From the very first contact attempt or 'touch' with a prospect, the follow-up sequence of attempts via phone, email, text message, voicemail, and video becomes a sophisticated, coordinated dance. Sales reps must time each touch appropriately. Too many attempts and a salesperson may come across as too aggressive. Too few, the rep seems disinterested or inconsistent. Going too far to either end of the follow-up spectrum means you risk losing the prospect's attention. Sales teams need a defined (and safe) sales cadence that optimizes the frequency of touches and timing between each attempt.
Every contact touch has to happen at the right time. An established sales cadence can help improve follow up success. A Telfer School of Management Study, for example, says to call a new inbound lead between 10 to 60 minutes after receiving an inbound inquiry. However, if the lead is from a lead aggregator and sold to five different insurance agencies, then immediate outreach (i.e., within five minutes) is paramount.
When speed to lead matters, you need something more than a CRM, since it primarily documents contact attempts but does nothing to facilitate them. Customer relationship management platforms only record the call or meeting attempt, if the salesperson remembers to record it. Most CRM systems act as warehouses for information where reps document every outreach attempt. However, CRM doesn't actively enable or facilitate outreach. Hence, it is not surprising that many are finding there are better tools than CRM's for engaging leads and prospects.
A sales engagement platform enables insurance agents and brokers to prospect, engage, and go much "deeper" with leads and prospects with greater efficiency than previous methods. Using this tool, sales leaders can set criteria that ensure reps work the most valuable leads and prospects first. You no longer have to rely on individual salespeople to prioritize their leads or prospects.
CRMs only present a list for you to prioritize manually, and there is nothing that necessarily enforces whom the reps call next. A platform like VanillaSoft, however, takes that scoring information to prioritize whom the rep calls next -- queue-based follow up. A sales engagement tool helps a sales team to build on and enhance three aspects of selling - Behavior, Information, and Communication.
Behavior: Software can't make people more empathetic, transparent, or even reliable; we agree. Soft skills are central to sales roles - something the sales managers need to look for in new hires and continuously help/train individual reps hone these traits. A sales engagement solution can be a perfect partner to those with these sales behaviors, and it can help generate top-notch results faster.
Information: Today's sales reps need information at their fingertips, so they can quickly recall past interactions and be better prepared for the next conversation. These details help reps when reaching out to a new lead or even nurturing an existing customer relationship before the next renewal.
The right sales engagement platform does all of these things: gives reps info on the lead/customer and provides them with tools to build a rapport through consistent communication.
Communication: Your team's communication cadence could be a harmonious combination of scheduled calls, email, text, and other social media posts. The Telfer Study says that with every minute increase in call duration, the chances of succeeding in closing the deal can increase by six times.
VanillaSoft's insurance sales engagement solution helps you quickly and efficiently manage your sales process. With VanillaSoft, you can focus on the quality of your calls instead of trying to find which ones to make.
Typical Challenges that a Sales Engagement Platform Helps You Address
Identification & Prioritization of Qualified Leads:
When you use CRM or other list-based options to manage your sales process, your sales team can't operate at optimal efficiency and productivity. Manually sorting and prioritizing the call lists in a CRM platform or spreadsheet takes time away from making calls. You also have less control over which leads your reps will call first.
A sales engagement solution like VanillaSoft automates the follow-up queue based on your sales process and criteria. Reps don't have t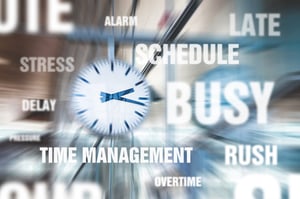 o search for the next-best lead to call. VanillaSoft delivers it to them.
Time Sequencing of Messaging:
Prospects today have options galore, and they do not want to wait long for a response from a salesperson. With all of these alternatives at their fingertips, prospects also need to reinforce consistent messages from a salesperson. Otherwise, your prospe
ct may easily forget your offering. Sales teams need instant routing of the inbound leads and well-defined sales cadences to maximize successful outcomes.

Salespeople without a sales engagement tool are left to figure out a way to optimize their follow-up efforts. Will their process be the right one? Maybe. Maybe not.

The right sales engagement solution will allow sales leaders to build an optimal, repeatable process for contacting inbound leads and following up consistently with prospects through an automated sales cadence.
Maximizing the Number of Touches:
Insurance brokers know all too well how difficult it can be to ensure multiple follow up touches are occurring for each lead. According to the Telfer study, insurance prospects need no less than 17 contact attempts to secure a meeting or make a sale. The study states that most sellers stop their efforts after two or three 'touches.'
A sales engagement platform ensures your team makes the right number of follow-up touches that will likely result in a sales conversation.
Standardized Prospect Messaging:
Many sales leaders worry about sending the wrong message that can result in compliance issues. Ensuring standardized messaging - whether it is a call script, an email, an SMS, or a voicemail - can mitigate compliance risks to a large extent. Prospects are more informed than ever, and insurance agents need to understand their business goals as well as pain points to carry out meaningful conversations.
Sales leaders need to review standardized messaging routinely to ensure it helps salespeople intelligently address new products, comply with changing industry regulations, and relate to the evolving demographics. A sales engagement tool makes it easier for managers to monitor conversations for training issues and allows sales teams to coordinate and manage industry-compliant messaging.