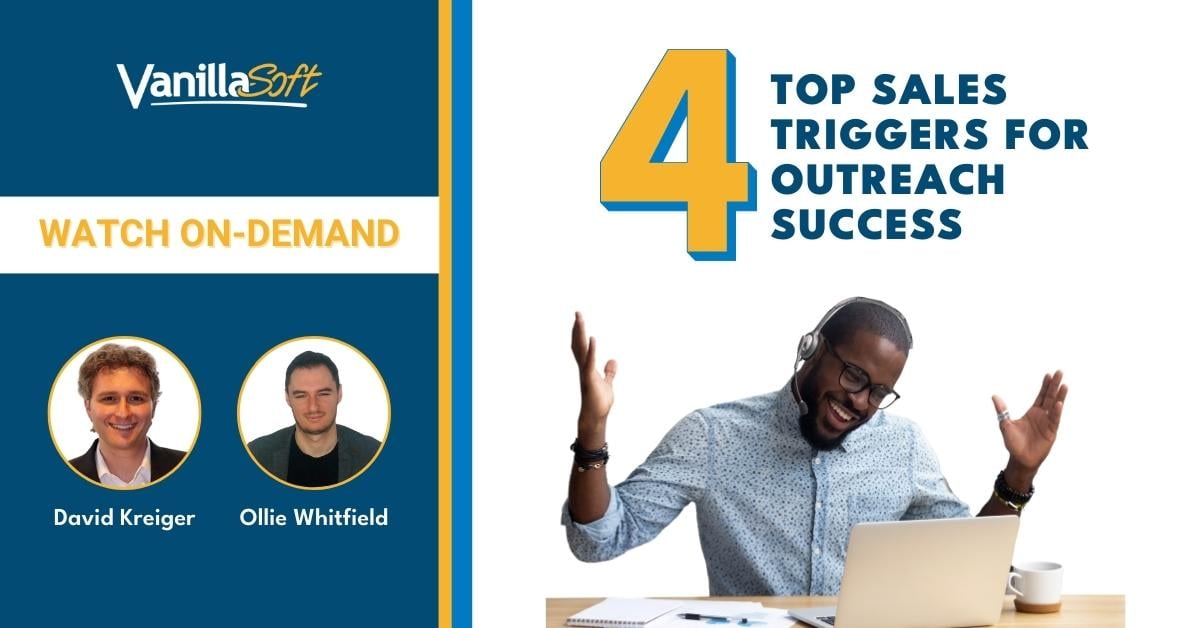 As much as salespeople need knowledge, and persistence, and finesse, there is something else they need…sometimes more than anything else.
Salespeople need a trigger.
Something relevant to open the conversation, and give the prospect a reason to stay on the call, or keep reading the email.
Because we know that when your initial outreach isn't relevant and personal, it just doesn't work.
VanillaSoft's Ollie Whitfield was joined by David Kreiger, President of SalesRoads. They discussed the top four trigger events that can help you open the door in your outreach efforts, and dive into the do's and don'ts of each.
Watch to get armed with everything you need to effectively use triggers in your outreach. Watch today!
Can't attend live? Register to get the recording.