This paper will address the significant challenge of yielding a healthy ROI in the very particular context of telephone fundraising campaigns. With this 'key performance indicator' (KPI) increasingly being used to benchmark the success and effectiveness of a given campaign, what steps can campaign managers take to drive this all-important figure upwards?
Phonathons are, generally speaking, very expensive things to run. Leaving aside the time investment on the part of development and fundraising staff, by the time you've totalled up the basic costs of staff wages, consultants, phone calls and software, as well as the costs associated with stewardship, gift acknowledgement and so on, overall campaign spend can easily run into the tens of thousands of pounds or dollars.
Because of this, it is a relatively common occurrence that phone campaigns only narrowly break even on their initial investment, or even lose money. Such campaigns would, therefore, yield an ROI of one or less. In our opinion, it is this apparent 'underperformance' of phonathons that has given rise to trends such as using exaggerated 10-year counts for regular gifts (rather than counts based on actual data) as well the use of pledged gifts to inflate the overall fundraising total. But, happily, there are much better ways than these to transform your telephone campaign ROI.
This white paper will, therefore, introduce you to some of the key methods you should consider adopting to transform your overall campaign ROI. First and foremost, we will look at a number of ways to reduce the aforementioned campaign spend, before turning to some ideas that may assist you in increasing the total funds raised. In achieving either or both of these things, you will see an immediate transformation of your ROI.
Download to Read Later
What is ROI? Why is it important?
Let us begin with the basics by addressing the question; what is ROI anyway? According to Investopedia, Return on Investment (ROI) "is a performance measure, used to evaluate the efficiency of an investment". To calculate the return on a particular investment "the benefit (or return) of an investment is divided by the cost of the investment itself." Therefore, if I spend £10 in order to generate £20, I yield a healthy ROI of two. However, if I spend £20 and only generate £10, I yield a much less appealing ROI of 0.5. If I break even, spending £10 to raise £10, my ROI would be one.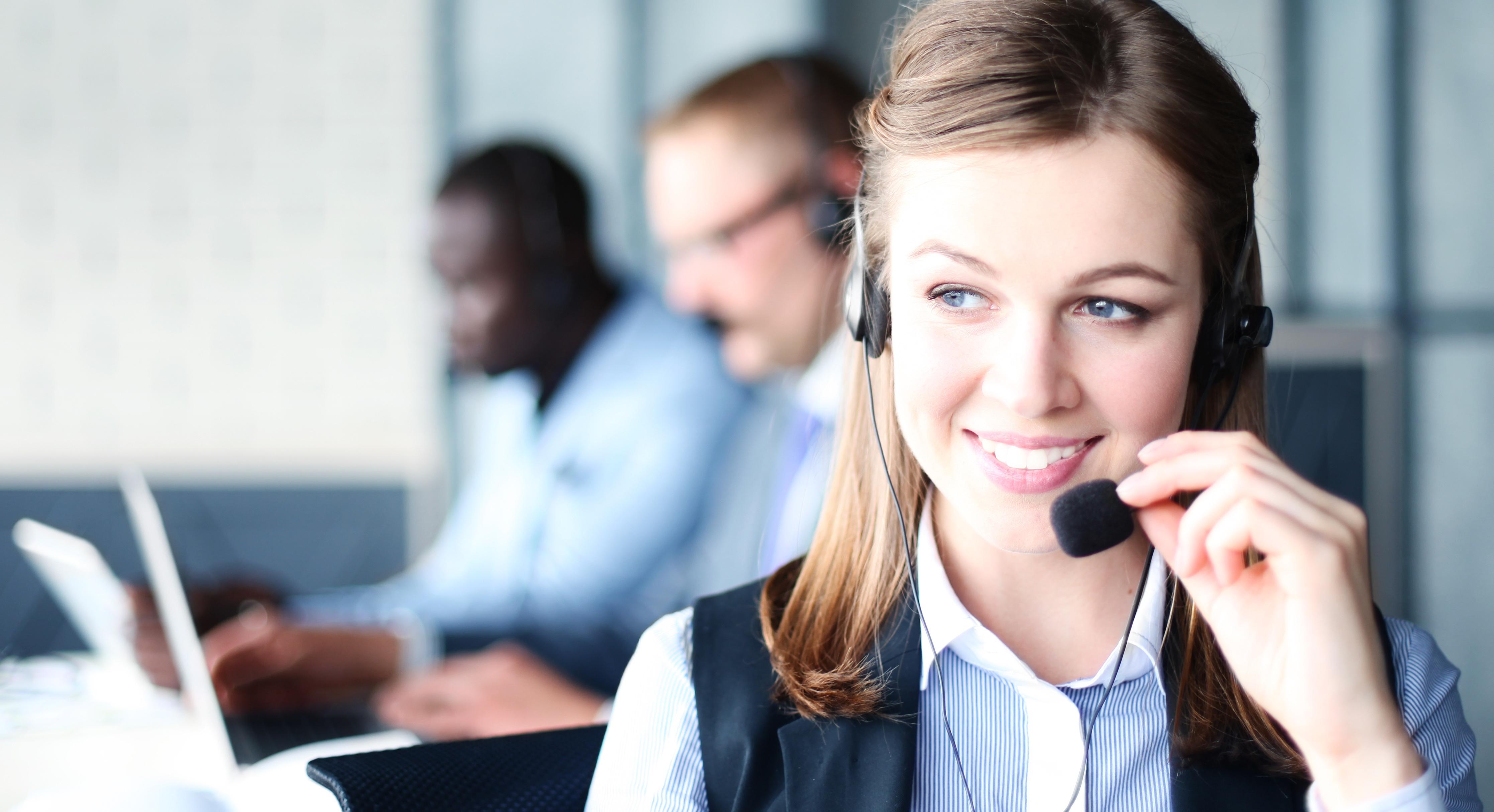 I would say at this early stage that this paper is not to imply that ROI is the only, 'be all, end all' metric to determine the success of a given campaign. By way of illustration, a simple stewardship or thanking campaign may not yield any income, or 'return' on investment, at all. However, the hope in this instance would be that the initial investment would pay measurable dividends in future campaigns. This is where split-testing comes in, in order to measure the impact of an investment over the course of time.
However, that being said, ROI nonetheless provides an extremely useful yardstick for comparing and contrasting the relative success of individual campaigns. It inspires us to spend less in order to raise more, thereby encouraging us to maximise the return on our donor's investment in our fundraising activity. Surely, this heightened sense of responsibility can only be a good thing in a climate wherein "fundraising is too expensive" has become a popular and legitimate objection to giving over the phone.
Let us now look at the issue from the donor's perspective; would a campaign that only narrowly breaks even, or even fails to do so, seem like a sound financial investment? According to the statistics provided by Charity Choice, it would not. Of course, this view is overly simplistic because phone campaigns offer fantastic value not only in terms of the funds raised but in increasing participation, bringing on new donors, upgrading existing regular gifts and so on. However, donor perception is nonetheless an important consideration to keep in mind in terms of basic 'value for money'.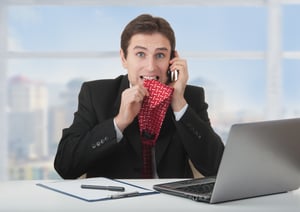 Lastly, in a climate in which we fear for the future of phone campaigns and telephone fundraising more generally, campaign managers will need to work harder than ever to justify their activity. According to the Council for the Advancement and Support of Education (CASE) "tightened budgets and other factors have fuelled an increased need to demonstrate the ROI for advancement operations". This will drive an increased need to raise more bang, for less buck, thereby generating a better return on departmental, university or charity investment.
We are only ever as good as our last campaign, after all!
This part boils down to finding ways to reduce your initial investment in your telephone campaign. This involves not only reducing your existing financial spend but ideally the time you're having to invest in running the campaign, too. Time is money, after all! So, the first thing to do is sit down and take a long hard look at your campaign finances. You will need to assess every aspect of your campaign spend. Can any of these costs be cut entirely? If not, can they be reduced in some way or scaled down over time?
In the UK marketplace, heavy reliance upon fundraising consultants offers a convenient, if very expensive, way of running phone campaigns. In this particular context, an excellent way of reducing your campaign spend is to pull up your sleeves and do some good, old-fashioned 'DIY'. That's right. It's time to start thinking about any aspects of your campaign that you may be outsourcing and whether you could be doing them yourself. Whilst bringing your campaign in-house, in part or entirely, represents a big, brave step for many universities, the results (in terms of ROI) can be quite astonishing.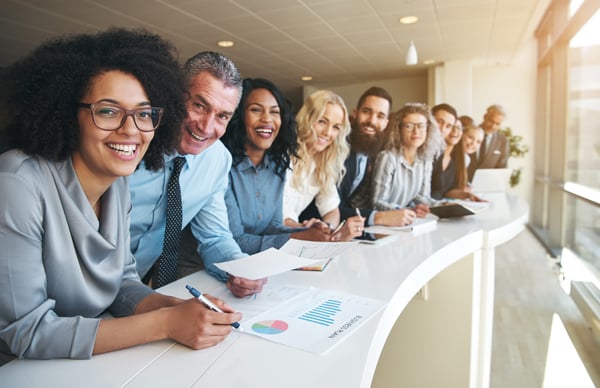 If you're already running all or part of your campaign in-house, then, we would still suggest going about a thorough compare-the-market exercise. This will ensure you are getting the maximum return on your investment, in terms of; consultant contributions; campaign software; mailing houses; creative agencies and so on.
Furthermore, alternative approaches such as moving from desk phones and line rental to VoIP or computerbased 'soft' phones, can also offer novel opportunities to significantly reduce spend.
Additionally, moving from letter-based stewardship towards more efficient, environmentally friendly emailing can also offer huge savings in terms of both time and money. Platforms like VanillaSoft allow you to automate the sending of highly personalised stewardship pieces as your callers go through the process of resulting and actioning their calls. This reduces the time investment required on the part of the campaign manager 'the morning after the night before' and also significantly reduces the costs associated with printing and posting hundreds if not thousands of individual letters and stewardship packs.
Improving prospect and donor engagement is now crucial for the future of telephone fundraising. According to Eden Stanley's forward-looking report 'Public Engagement in 2022', donor interactions will need to become increasingly 'responsive, personalised and authentic'. In the specific context of phone campaigns, this will force us to diversify our approach, try new things and most importantly; to personalise our telephone outreach to the maximum possible extent.
Ideas May Include:
Variable scripting to better appeal to your various segments and constituencies
Introducing new projects and fund areas to appeal to specific areas of interest
Mixing up the call structure to include more rapport-building and information gathering
Begin tailoring your thanking and stewardship pieces to the donor's chosen fund area
Re-designing your information packs in order to be more impactful and in line with the sort of materials produced by the charity sector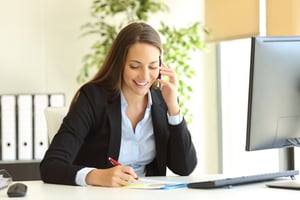 According to UK Fundraising, in relation to how telephone fundraising is perceived, 'memorable', 'personalised', and 'relevant' are amongst the top attributes that people associate with this medium. In order to deliver on these expectations, you may want to consider allowing your fundraisers to move away from the script or to come up with their own cases for support. This will give the call a much more authentic feel, allowing them to put their own unique stamp on the call and necessarily making the call more personal and memorable. You've hired these callers for a reason, so give them some free reign to personalise and improve the prospect experience on your behalf.
Donor engagement with telephone fundraising, as well as their perception of that medium, has actually improved in recent years. Whilst response rates to door drop and direct mail are in decline, telephone response rates remain consistently strong. According to Tony Charalambides, Managing Director of Listen Fundraising, this is in large part due to "how much more memorable, personalised and relevant the fundraising calls have become". Therefore, take care not to allow your phone campaign scripts to stagnate and become familiar with your prospect and donor pool. Instead, be sure to refresh your scripts with targeted, relevant information for each new campaign that you run, allowing you to consistently deliver something "different, new and interesting".
In the specific context of higher education fundraising, it's also essential that you're able to offer concrete value to your alumni as part of these calls. This is to say that the 'ask' should not be the sole purpose of the call. Instead, you may also want to be verifying contact information, updating consent preferences, sharing news and information about the university; recent successes, upcoming events and alumni benefits that they may not be aware of. This erodes the sense of "only being called to ask for money" and increases the sense of 'give and take'.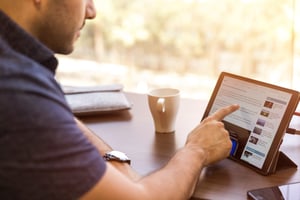 As above, it's also worth giving your stewardship pieces and information packs a refresh. As with scripting, receiving the same tired information packs year after year will foster disengagement in just the same way as dragging them through the same tired script year after year. There are many fantastic creative agencies that specialise in creating beautiful, uplifting stewardship packs, which can be sent out in digital or hard copy as part of the campaign. Make sure to include powerful case studies to uplift and inspire your prospective donors, as well as to thank those that have donated and connect them with their cause.
Finally, aligning your phone campaign stewardship pieces (emails and letters) with wider university branding can really improve the professional feel of a campaign. This inspires confidence on the part of the donor and allows your phone campaign outreach to appear more consistent with the rest of your direct marketing activity. For example, using tailored headers and footers with university branding logos, possibly personalised to the chosen fund area, as well as social media links, can all improve the overall donor experience in a meaningful way.
Amid claims that 'telephone fundraising is dead' and that the future of the medium is in peril, you may be surprised to learn that according to SOFII (Showcase of Fundraising Innovation and Inspiration) telephone fundraising response rates are still ten times higher than response rates to direct mail. Therefore, campaign managers must continue to draw upon the inherent strengths of their medium; the ability to offer a truly personalised approach, as well as an authentic, memorable, human-to-human engagement opportunity.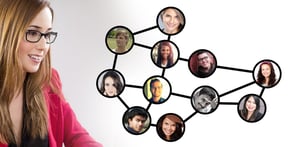 Improved conversion rates will come as a natural consequence of improving donor engagement. Therefore, please refer back to the above paragraphs on improving donor engagement in this regard. You will find that in simply investing time and effort in improving the donor experience of your phone campaign, you will massively boost overall participation and giving. Indeed, your prospects and donors will be quick to recognise and reward your efforts to improve their experience, so make the effort and trust that the results will follow.
With that said, as much as your efforts in terms of scripting, personalisation and stewardship will impact upon your results; your callers have the lion's share of responsibility. Therefore, invest as much time as you can spare in recruiting the right team for the job; look for those with prior experience of fundraising, a passion for public speaking or debating, perhaps a background in customer service or call centre type work and so on. We suggest that you should be spending as much time considering your 'star fundraiser' prospect profile as you do your 'star donor' prospect profile, on the basis that your fundraising campaign can only ever be as impactful as your fundraisers.
Whilst the idea of conducting a full week of 30 or 40 one-to-one interviews may seem particularly daunting or off-putting, I can assure you that there is no better way to identify the students that will be best suited to delivering the university's fundraising message. We would recommend having them research and prepare a case for support, then taking them through a mock phone call to see how they perform under pressure. The more rigorous your recruitment process, the stronger your team will be on the phone.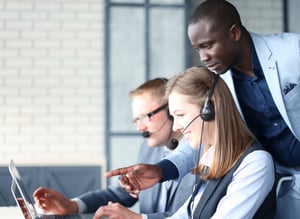 Equally, post recruitment, proper caller training is critical. Treat your student fundraisers as true professionals and engage with and train them as you would any other staff in your development or alumni team. These people are going to be front-line ambassadors for your causes, tasked with one of the most difficult jobs in fundraising, so it's vital that you equip them with all the tools and knowledge that they need to succeed. The right fundraisers, equipped with the right training and guidance, supported by the right software tools and materials, represent your one-way ticket to maximised conversion rates.
One further way to breathe new life into your phone campaign is to try new approaches. This is popularly referred to as the 'diversification' of your phone campaign. This is to say that rather than dragging the same domestic donor and non-donor segments through the same standard phone campaign, look to change things up by calling your new segments and constituencies, and running different types of calling campaign.
A great example of this is taking your phone campaign international. CASE recognise international fundraising as an "essential component of a highly successful development program". With many universities now choosing to establish overseas advancement offices, telephone campaigns offer an efficient and cost-effective way to engage with international alumni markets.
Whilst you may have virtually exhausted the opportunities within your domestic alumni pool, most universities are now blessed with a very multinational alumni base. According to The Guardian, the UK and US are the highest receivers of international students worldwide. This offers the opportunity to engage with new constituencies who are much more likely to welcome your call. Anecdotally, a recent instance of a student fundraiser reported that a prospect from Singapore was so thrilled to have received a phone call from the university that he had said he felt as though he had "won the lottery".
Indeed, our own experience of calling into both the US and Asia is that overall alumni engagement is fantastic, participation rates are excellent and, the average gift is also exponentially higher than it was within our domestic alumni pool. We also found that those international alumni that pledged to donate, overwhelmingly followed through with those pledges, unlike their domestic counterparts. So, cast your net out a little wider and see if you can find those prospective donors that may, in fact, be eagerly awaiting your call!
Many charities and some forward-thinking universities are now integrating text-giving into their telephone campaign approach. For example, once you've tried and failed to reach someone by phone call a certain number of times, you may opt to send them a text, giving them the opportunity to donate that way instead. Particularly with respect to younger alumni and donors, this approach has proved both popular and successful. Given that 99% of text messages are opened and read within the first five minutes after they're sent, it's easy to see why.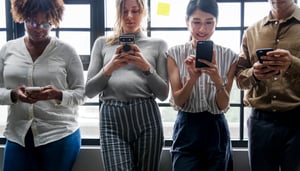 Running concurrent, diverse campaigns is also a fantastic way to reduce costs. On one occasion, we ran five campaigns concurrently; calling Asia in the morning, conducting 'Gift Aid' and Upgrade calls in the afternoon, before calling our UK alumni in the early evening followed by US and Canadian alumni later in the day. This approach often works out to be more efficient than running the campaigns separately and allows you to combine costs pertaining to things like software, for example. However, be advised that this approach is not for the faint-hearted campaign manager.
Finally, by way of illustration, the most successful campaign we ever ran (in terms of ROI at least) was the afore-mentioned 'Gift Aid' campaign. We referred to it as a 'mop up' campaign, mopping up Gift Aid consent where it was absent in respect of our previous donors from years gone by. Having been rolled together with a number of other campaigns, the total spend on this particular campaign was just £1,776. This very small-scale campaign allowed us to gain access to some £24,620 in Gift Aid, thereby yielding an extremely appealing campaign ROI of 13.86. You can thank us later on this one!
The role that the right software tool can play in transforming your telephone campaign ROI is not negligible. Therefore, as part of the aforementioned 'compare-the-market' exercise, take a serious look at the value that your existing software is bringing to your campaign. It should be more than a simple calling interface. Instead, it should be the very backbone of your campaign, the glue that holds it together and the engine that propels its success. Listed below are some of the many benefits that the right software tool could bring to you and your campaign.
A. Reduce Your Initial Campaign Spend
The growing Software as a Service ('SaaS') space has opened up the tele-fundraising software marketplace, with new vendors offering increasingly competitive pricing for 'software only' campaign arrangements. Pricing varies significantly between vendors so you may be surprised by the savings you can make in moving to an alternative software provider.
B. Save Time by Harnessing the Power of Automation
Particularly in the context of stewardship; automating the sending of gift confirmation and thanking pieces, as well as information packs and other materials, can save you huge amounts of time as well as money. Additionally, in moving away from manual letter and email sending, you can allow your campaign software to do more of the campaign legwork for you.
C. Reduce Ramp Up and Training Time
In crafting a software tool around the specific needs and requirements of your team, you can significantly reduce the cost (in terms of both time and money) associated with caller ramp up and training. This is because the right tool can be designed such as to effectively eradicate the need for software training, leaving you more time to focus on more important things and your callers one less thing to worry about.
D. Improve Engagement by Allowing You to Better Personalise and Tailor Your Approach
The right software will not only allow you to automate your outreach and stewardship but can also allow you to personalise and tailor your engagement activity to a much greater extent. For example; dynamic scripting can offer variable messaging based on the particular segment or constituency with whom you are engaging, and fund-specific stewardship pieces can be sent out based on particular call outcomes or areas of interest identified over the phone.
E. Ensure Consistent Application of Best Practices
Modern calling software also gives managers absolute control over the frequency and persistency with which donors and prospects are being called. Software can therefore be used to automate the application of your university best practices in terms of follow up, whilst also ensuring that none of your prospects are being under (or over) worked throughout the course of your campaign. Intelligent workflow automation can also be used to ensure that no opportunity is missed or forgotten, whilst eradicating problems associated with 'cherry picking' and data-burn.
F. Diversity and Expand Your Use of the Phone
Highly customisable, 'project-based' software tools are generally much better suited to the running of diverse, concurrent telephone campaigns. This flexibility allows you to use the phone to better serve the wider interests and initiatives of your college or university (increasing the overall value of the phone campaign), whilst also allowing you to run and conduct concurrent campaigns in a more efficient way.
G. Improve Contact Rates
As mentioned above, modern technologies now draw upon artificial intelligence in order to drive up your contact rates. Intelligent calling software of this nature is able to look at prior engagement in order to determine which prospects are most likely to pick up the phone, and when, ensuring you're always calling the right prospect or donor, at the right time.
H. Increase Conversion Rates
In allowing you to personalise and improve the experience of your prospect pool, whilst simultaneously driving up your contact rates, the right software tool will necessarily drive up your conversion rates. It will also give you, the campaign manager, greater ownership and control over your campaign activity, thereby allowing you to be responsive, reactive and creative. This is turn allows you to continuously hone, refine and improve your campaign approach in order to deliver ever-better results over time.
I. Transform Your Campaign ROI
Finally, in allowing you to do all of the above. The right software tool can have a truly 'game-changing' impact on your campaign ROI. On this basis, we urge you not to underestimate the role that your choice of software has in driving and ensuring your campaign's success. Therefore, don't be afraid to make a brave leap into the unknown, as you may be surprised by the far-reaching impact that one change may bring about.