VanillaSoft and OutBound: A Perfect Fit
A message from VanillaSoft CRO Darryl Praill

The VanillaSoft team is pleased to be the title sponsor of an event that is so closely aligned with our mission to help salespeople sell more effectively.
The VanillaSoft sales engagement platforms helps teams: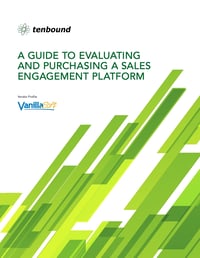 Good stuff, right? And it's not just talk. The VanillaSoft platform helps sales development teams engage over 15,000,000 contacts every month.
We hope you're as pumped about OutBound 2021 as we are. See you in Atlanta (or online) in June!
Best,
Darryl Praill
CRO | VanillaSoft