Elenore Roosevelt wisely said, "Learn from the mistakes of others. You can't live long enough to make them all yourself." To that end, in celebration of Barbara Giamonco's new eBook Opening the Doors to Sales Opportunities and Women's History Month, we've asked some of the most talented, successful and blunt women in sales leaders what advice they'd give their younger selves.
The world we sell in feels unsteady right now. Everyone is being forced to look at what really matters and thrive in new environments. This only heightens the need for guidance and leadership. These women have all climbed into leadership and achieved incredible results for themselves and their teams. Yet we tend to hear less from female sales leaders than their male counterparts. Chances to learn from powerhouses like these are rare, so we are grateful they shared their time and insight.
Gender diversity is an ongoing challenge across all industries, and within the sales industry, people in sales leadership are already working diligently to close the gender equity gap, improve job descriptions and make sure they're building a sales force where everyone can thrive and be a top performer.
To take it over the top, we looked to our foremothers - the trailblazers who fought for a seat at the table, the right to chase our dreams, and showed courage in ways many of us cannot fathom. We've pulled real visionaries that you may not be familiar with or know their whole story.
Don't let the inspiration stop here! Learn their names, hear their stories, and be inspired both by these modern rockstars and the women in leadership who laid the groundwork for our success.
Take a moment for yourself - regardless of gender - and hear what these incredible sales leaders have to say about how to be successful in sales so you can be like Elenore Roosevelt and learn from their wisdom!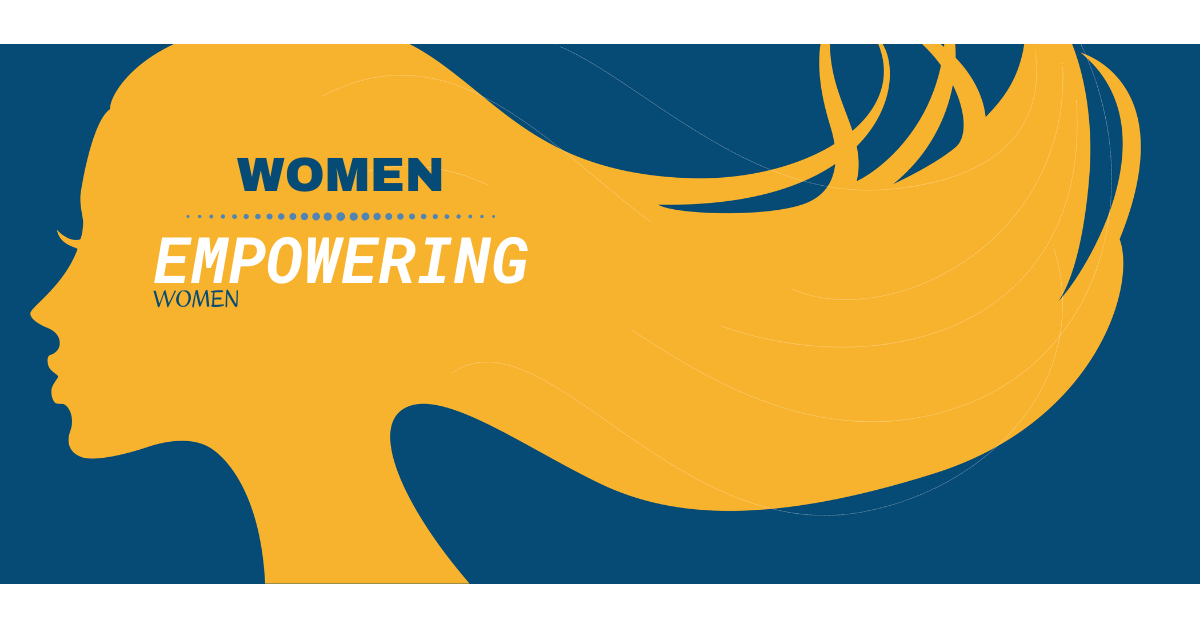 An estimated 70% of people will experience imposter syndrome at least once in their lives. Heavy-hitters like Sheryl Sandberg, Emma Watson, and even United States Supreme Court Justice Sonia Sotomayor have recently admitted this is something they have struggled with. Doubts are normal, and yet it's not something most people are comfortable admitting. So take it from these ladies - you are enough, and you can do it!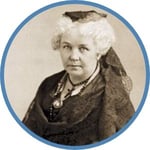 "The best protection any woman can have...is courage."
Elizabeth Cady Stanton, American suffragist and leading figure of the early women's civil rights movement.
---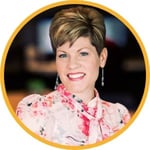 "Always bet on you. Make sure you're investing in yourself, and don't wait for someone to tap you on the shoulder. Whether that is honing your craft in sales, hiring the coach, building your leadership capabilities, or raising your hand for a stretch assignment. Anytime you bet on you, you'll win!"
Amy Franko, Speaker, Trainer, and Author "The Modern Seller," 20 years in sales, see Amy speak at Outbound 2020!
---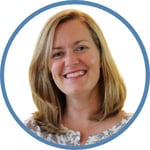 "Imposter syndrome is a thing. I've only known about it for five or six years, but it's incredibly common. The negative committee that meets in my head thought it was just me!"
Maria Tribble, VP of Sales at PathFactory, 18 years in sales, Listen to Maria on The Other Side of Sales Podcast!
---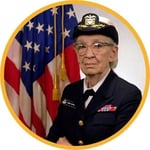 "If it's a good idea, go ahead and do it. It's much easier to apologize than it is to get permission."
Grace Hopper, US Navy Rear Admiral, Computer programming pioneer, invented one of the first linkers and popularized early programming languages.
It's one thing to get hung up on by a prospect. It's another thing entirely to realize you were passed over for a promotion because you were viewed as risky or have a client only address questions in meetings to male colleagues. These experiences are becoming more and more uncommon but are always a gut punch. It's okay to feel hurt - and it's okay to push back for what you've earned.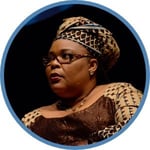 "You can never leave footprints that last if you are always walking on tiptoe."
Leymah Gbowee, co-winner of the 2011 Novel Peace Prize, Liberian peace activist who founded a women's nonviolent peace movement that helped end the Second Liberian Civil war.
---
"The world is owned by people who follow up. Persistence and resilience in sales are the two most profitable skills you can master."
Colleen Francis, President and Founder of Engage Selling Solutions Inc, 24 years in sales, see Colleen speak at Outbound 2020!
---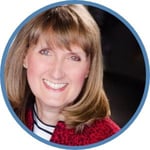 "Some people will give you what feels like harsh feedback. Typically, it's not meant to be harsh; it's simply insensitive or ill-informed. Be like a duck and let it roll off your back. Find the grain of good insight and let the rest fall away. Stand tall with confidence in your ability using your own sales style to be a wildly successful salesperson. You are smart and talented, or you never would have gotten this job in the first place. Embrace it!"
Kendra Lee, President at KLA Group and Author of "The Sales Magnet," 32 years in sales, hear Kendra speak at Outbound 2020!
---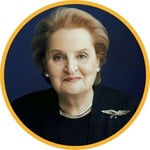 "It took me quite a long time to develop a voice, and now that I have it, I am not going to be silent."
Madeleine Albright, first female United States Secretary of State, recipient of the Presidential Medal of Freedom
Rome may not have been built in a day, but if you're in sales long enough, you will see people who are instantly and wildly successful. While these examples are inspiring they can be discouraging if you have not been presented with the same opportunities. Success in any field is a combination of opportunity and skills. This means you can't rely exclusively on employer-provided sales training to up-level your sales skills. It's essential to be constantly seeking new learning opportunities. If you can't control when opportunity knocks, you can be ready for it by consistently honing your skills.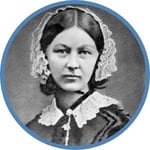 "I attribute my success to this: I never gave, nor took an excuse."
Florence Nightingale, the founder of modern nursing, social reformer and advocate of spreading medical knowledge through data visualization
---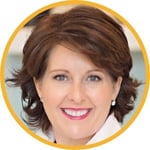 "My feminine style relationship-building skills are my greatest strength. Earlier in my career, I was coached to be more hard-charging, to speak more aggressively, in other words, be more masculine. I've come to realize my empathy skills, my listening skills, my ability to step into my clients' shoes; these are not the things that make me soft. These are the things that make me more formidable."
Lisa Earle McLeod, Sales Leader, Author, and Speaker at McLeod & More, Inc., 36 years in sales, Listen to Lisa on the Women in Sales Podcast!
---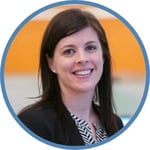 "It might be part of your boss' responsibility to help you learn in your current job, but it is your job to develop your 'career craft(s)'. Many times you can't exclusively find this within the walls of the office you commute to each day. You have to challenge yourself. Step out of your comfort zone – Whether it be volunteering to speak to a college class of women entering the workforce, walking up to a stranger at an event to engage them on their expertise, posting an article on LinkedIn, or throwing your name in to speak on a podcast, set out to do something that you are uncomfortable with. Comfort will follow soon enough along with increased communication skills, confidence and charisma! The earlier you take control of your destiny as a woman in sales, the more opportunities will open and the more success you will see."
Annie Matthews, SVP of Customer Success at Tech Target, 18 years in sales, Listen to Annie on the Women in Sales Podcast!
---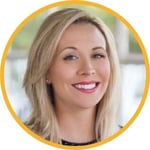 "One of the things that we forget as female sellers is we have some skills that are just inherent to who we are. We listen better; we can multitask. We're very organized. These are all things, they're just stereotypes, but a lot of women have these things - it's part of being a woman!"
Susan Zuzic, Strategic Accounts at People.ai, 14 years in sales, Check out Lisa on VanillaSoft's Women's History
---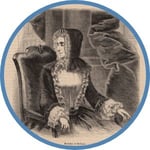 "Women are never stronger than when they arm themselves with their weaknesses."
Madame Marie du Deffand, French 18th century patron of the arts
One of the incredible things about sales is whatever your skill set, there is a path to success if you lean into what makes you unique and own your own strength. It's easy to see other successful professionals or media portrayals of success and assume that is the only path. It isn't. The only path which will lead to the sales success you want is one which includes you taking the time to get to know yourself and then sharing your unique and diverse sales skills with the world.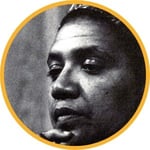 "If I didn't define myself for myself, I would be crunched into their people's fantasies for me and eaten alive."
Audre Lorde, American writer, poet, librarian and civil rights activist.
---
"Be The Authentic Me. There is no other Marietta and she is good enough, smart enough and able to do amazing things when she shows up as herself. When she attempts to be "something" she is not, it pales in comparison. And it will never harness the connection, intuition, and scalability needed to be a Sr. African American Female in a Technology Sales world that is often unforgiving and certainly does not always embrace "things" that are diverse. Including thoughts, work style, and messaging."
Marietta Colston-Davis, Vice President at IBM Communications & CSI, Enterprise Global Markets, 23 years in sales, Listen to Marietta on the Women in Sales podcast.
---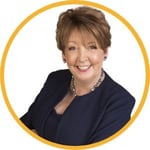 "You are already bold and brilliant, and you will grow to appreciate that more and more. If I could share one thing with you, it is for you to dig deep and really find your brave. Find that part in you that backs yourself with absolute certainty, with true faith. Now, let go!"
Bernadette McClelland, Keynote Speaker, Author of "The Art of Commercial Conversations," 30 years in sales, Listen to Bernadette on INSIDE inside sales!
---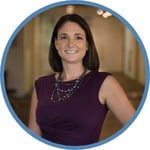 "A lot of young women are so focused on the idea of who they want to become that they try to plan out every stage of their career. But almost always, our careers won't evolve as we imagined; a lot of times, they'll be even better. To allow for that, we have to make room for the unexpected. That's not always easy. We have to go to networking events where we know no one. We have to put up our hands for new opportunities. Sometimes we have to say yes to an opportunity, even when we feel unprepared. We have to choose what's more important between two important things. Everyone's career trajectory is different and exciting, so it doesn't do any good to compare yourself to others or to the plan you have in your head. When women support one another and are genuinely happy for each other's successes, we'll all come out ahead. Work with a spirit of collaboration. Ask for help when you need it and offer a hand up when you have the opportunity. Our support for one another can be women's best advantage."
Heather Combs, Chief Revenue Officer at 3Pillar Global, 21 years in sales, watch Heather on the Women's History Month video series!
---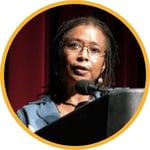 "The most common way people give up their power is by thinking they don't have any."
Alice Walker, American author and social activist known for her Pulitzer Prize winning book, The Color Purple.